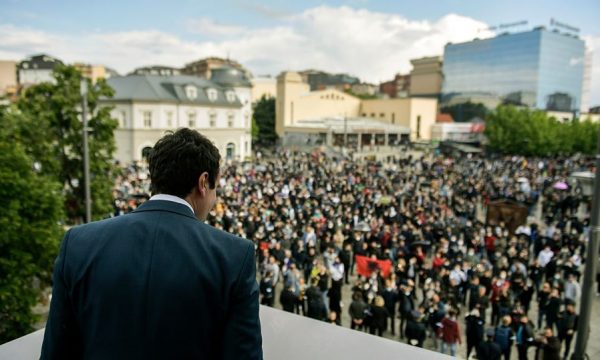 Vetevendosje Movement on Friday at 17:00 is going to organize a public gathering in the central square of the capital of Kosovo, Pristina.
According to the opposition party led by Albin Kurti, the rally will be held to celebrate the 21st anniversary of the liberation of Kosovo and the birthday of the Vetevendosje Movement. According to sources from the Vetevendosje Movement, about 15,000 people are expected to attend the event.
"On June 12, the day of the liberation of Kosovo, we celebrate Vetevendosje's birthday. On the 21st anniversary of the liberation, on the 15th anniversary of the founding of Vetevendosje, we will gather in Pristina's Skanderberg Square at 17:00, always respecting the recommendations of the health authorities regarding social distancing", the Vetevendosje Movement said in a statement.
The leader of this movement, Albin Kurti, in a televised message to his supporters, urged them to respect social distancing and said that today's rally would be peaceful.
The government formed under the leadership of Vetevendosje with the participation of LDK was voted down by Parliament on March 25 following a motion of censure filed by the ruling LDK party and was replaced by an LDK led coalition government of Avdullah Hoti./ibna