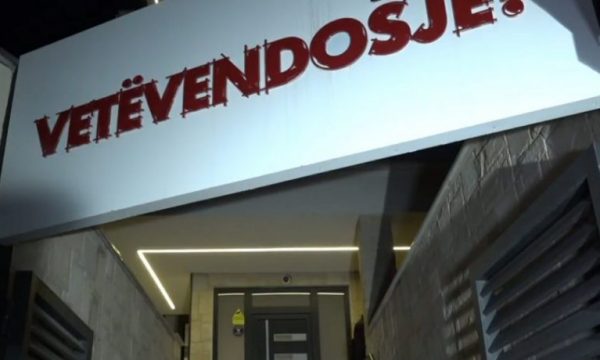 The Mayor of South Mitrovica, Agim Bahtiri, visited Albania where he met with the President of the Democratic Party, Lulzim Basha.
Bahtiri said the purpose of his visit to Tirana was to unite Albanians in the wake of the situation following the accusations against former senior leaders of the Kosovo Liberation Army (KLA).
According to Klan Kosova, Bahtiri, a member of the Vetëvendosje Movement, said the entity and its president, Albin Kurti, were ready to contribute to the issue.
"As Vetëvendosje, we are ready to defend the KLA at any cost and at any opportunity. The party has the will, for LVV and Kurti to participate in this process and help", Bahtiri said.
"This government (Hoti's government) is not helping the people who went there. They were dear fighters and we have freedom because of them and many others who will unfortunately go there. When we are seven million we have power. A voice that must be heard".
"We spoke at length with Basha and my request was that we aim to unite the Albanians in Albania, Kosovo and North Macedonia and to take more serious action in favour of our fighters to whom we owe as long as we live".
"The KLA is the army of us all, which came out of the people. This army was not fighting as allegedly for criminal acts, but for the liberation of the country and the protection of our homes".
Bahtiri said that the unification of Albanians is necessary, as according to him Kosovo does not have the international support it had in 2008 when it declared its independence./ibna