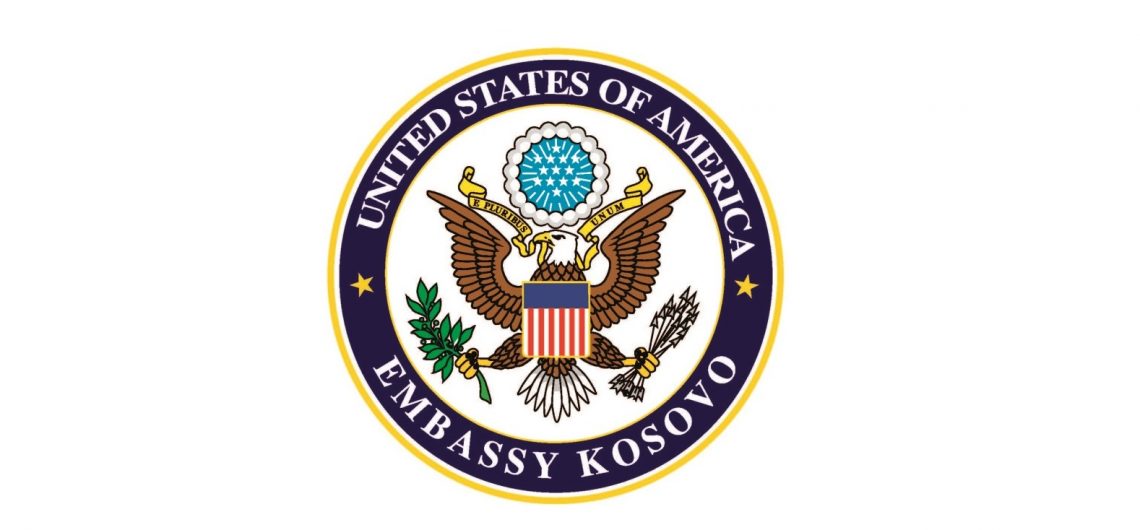 US Embassy to Pristina called on Kosovo's president, Hashim Thaci to appoint the representatives of the Central Election Commission, which has not been functional for over a year now.
In a statement, the US Embassy says that "we are concerned with the more than year-long delay in appointing ten representatives to the Central Election Commission (CEC).  The failure to make appointments has left the CEC unable to perform its basic functions; over 30 municipal assembly members and one member of the Kosovo Assembly have been unable to assume their duties due to the delay."
The US Embassy also says that: "This failure has increased the public's perception that even one of Kosovo's most effective and non-partisan institutions is vulnerable to political interference.  We urge President Thaci to immediately appoint representatives to the CEC, thus restoring the institution's capacity to work in a credible and independent manner on behalf of Kosovo's people."
But, the president's reaction was swift. A statement released by his office said that "the new representatives of CEC will be appointed this week."
"On Thursday 28 March 2019, the new representatives of CEC will take their oath before president Thaçi", the statement reads.
Meanwhile, two opposition parties, Kosovo Democratic League and Self Determination Party have accused president Thaçi of blocking the process of the election of the representatives of CEC. /ibna/