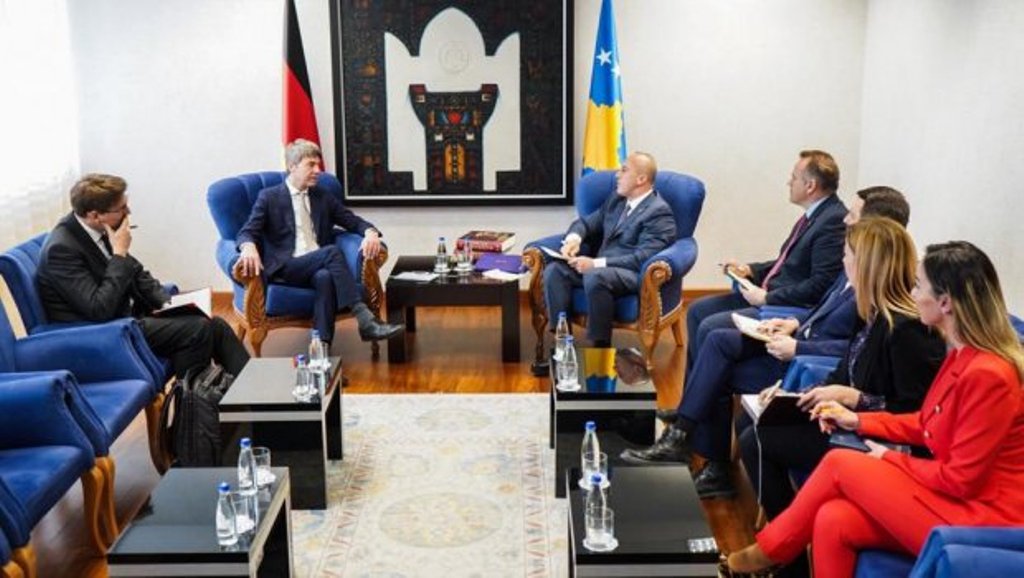 A number of senior US and EU officials have recently visited Kosovo in a bid to convince authorities in the country to lift the tax imposed on Serbian imports in order for dialogue, which aims at mending ties with this country, to resume.
Prime Minister of Kosovo, Ramush Haradinaj has criticized the international community for not putting pressure on Serbia, which, according to him, is blocking talks.
"We're all free countries. If Serbia imposes conditions for dialogue, then we are unable to force it to hold talks with us. The international community is not putting pressure on Serbia. Instead, it's putting pressure on the victim, which in this case is Kosovo. These are not good practices."
This was declared by PM Haradinaj in a news conference where he commented on the visits held by western diplomats who have asked Kosovo to suspend tariffs in order to resume dialogue.
Haradinaj said that this was also the request that was put forward to him during the meetings with US senior official, David Hale and the two advisers of German Chancellor Angela Merkel.
"This is also the position of the US, UK, Germany and other European countries. They're interested for dialogue to resume", Haradinaj said, reiterated his stance that the 100% tax hike on Serbian imports will not be lifted.
The refusal to lift the tax has provoked mixed reactions in Pristina. Professor of political science, Gjon Culaj, told Independent Balkan News Agency that politicians in Kosovo must be united as far as dialogue with Serbia is concerned.
He says that by being a small country, which cannot even be considered as a key player in the region, Kosovo needs to preserve strategic partnership with US and EU.
"The EU is facing serious problems with its foreign policy and security. In fact, it has never been affirmed as an important political and military factor regionally or globally. This is why we cannot expect a great deal from EU representatives. What's more, a proposal by EU would be harder to implement. This is why we should ask for a larger involvement in this process by the US, Germany, France and UK, which can guarantee a political and military implementation of an eventual deal", Culaj said. /ibna/