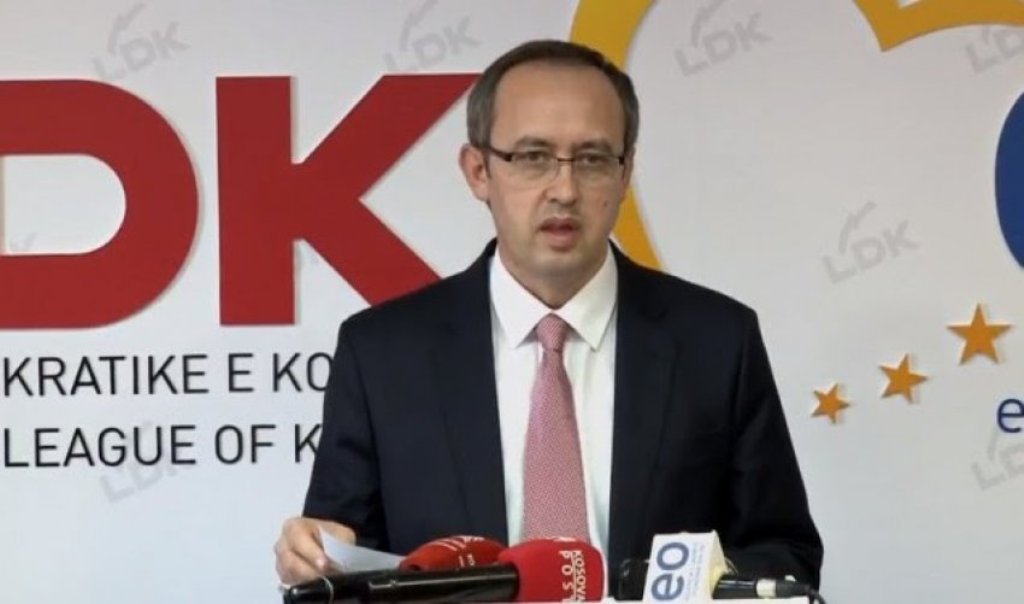 Democratic League of Kosovo has criticized today the government's platform for dialogue with Serbia. This opposition party has expressed its readiness to be involved in this process.
"Prime Minister of Kosovo has withdrawn from his role in the dialogue with Serbia", Hoti said, recalling that the platform which has been presented, recognizes the president of the country as the person who leads the talks. However, LDK says that the president is not a suitable figure to lead the final process of talks with Serbia.
"We are ready to take over this process once the citizens of this country vote us in majority", Hoti said during the weekly conference of LDK's parliamentary group.
According to Hoti, the platform presented by the government of Kosovo for dialogue with Serbia, creates the impression that Kosovo and not Serbia, is to blame for the last war. /ibna/