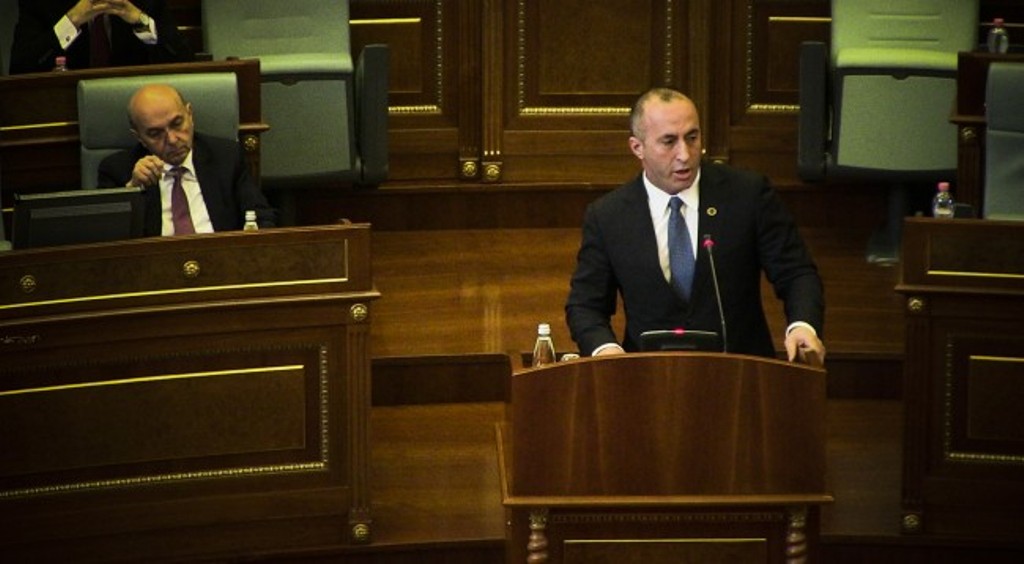 The Prime Minister of Kosovo, Ramush Haradinaj has faced strong criticism today by the opposition in Parliament. The debate followed the motion of the Parliamentary Group of the Democratic League of Kosovo and Self Determination for a hearing with PM Haradinaj.
Meanwhile, Self Determination Party has sent Haradinaj's decision to increase salaries for cabinet members, judges and prosecutors, to the Constitutional Court.
Haradinaj told MPs that the PM's salary was in the same level as the salaries of the heads of the Board of Judges and Board of Prosecutors. He said that his salary is based on merit, if a comparison is drawn between the responsibilities and the tasks performed in institutions.
The head of LDK's parliamentary group, Avdullah Hoti said that the decision to increase salaries is against applicable law in Kosovo. He requested the government to abolish the decision to increase salaries.
"The decision is unacceptable and immature", Hoti said.
Meanwhile, Self Determination MP, Albin Kurti said that Haradinaj's government with 21 ministers, 5 deputy prime ministers and 70 deputy ministers, is damaging the budget. /balkaneu.com/