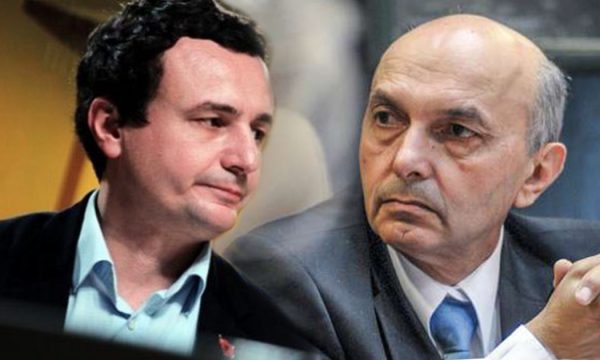 Philosophy professor Blerim Latifi said the new government led by the Democratic Union of Kosovo (LDK) would reach a final agreement between Kosovo and Serbia.
Latifi took to Facebook and noted that a new government would be formed under the leadership of the LDK to manage the final Kosovo-Serbia agreement.
"A new government under the leadership of the LDK will be formed to carry out its first and final task; the final agreement between Kosovo and Serbia. It is difficult to say whether we will have this agreement this year, given the global turmoil caused by the coronavirus", Latifi posted.
The LDK General Assembly voted by a majority in favor of a possible coalition with the AAK and the Social Democratic Initiative and the communities proposed by the party's president Isa Mustafa, in the event that he receives a mandate to form a government.
In a statement, the LDK said yesterday that out of the 124 members of the General Council, 114 had agreed to President Mustafa's proposal to form a government.
Based on this, the LDK president stated that the will on behalf of the LDK General Council to form a coalition government with the AAK, the Initiative and the communities was there.
Meanwhile, President Thaçi penned a third letter to Albin Kurti in his capacity as head of the Self-Determination Movement, asking for the name of the Prime Minister designate.
Thaci warned Kurti that he would have to exercise his constitutional mandate to guarantee the democratic functioning of the institutions of the Republic of Kosovo, including ensuring the appointment of a candidate for prime minister and the formation of a new Kosovo government.
Thaçi noted that he would take over the appointment of the new Prime Minister designate in compliance with all constitutional procedures, so that the new government can be formed as soon as possible.
"I will do my best to follow all constitutional steps so that the citizens of the Republic of Kosovo can have their new government as soon as possible, especially amidst this state of pandemic which requires an effective and stable administration with a full constitutional mandate", the Kosovar President said. /ibna