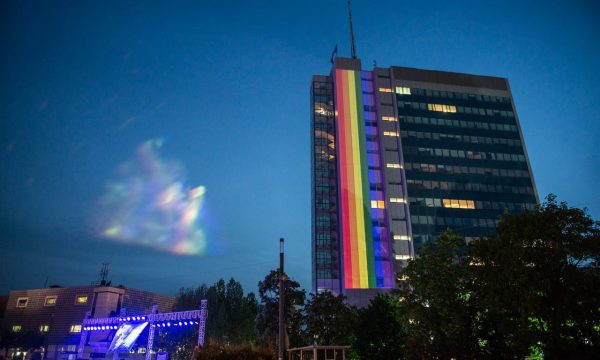 Kosovo's leaders and organizations on Sunday honored the International Day Against Homophobia and pledged to work to ensure equal rights for all citizens of Kosovo.
On Sunday afternoon, the Kosovo government building was illuminated with the colors of the rainbow.
Caretaker Prime Minister Albin Kurti said discrimination had no place in Kosovo's society, and that no one should be judged or fear for one's safety.
Also, the President of Kosovo Hashim Thaci noted that he wishes to extend support to all members of the LGBT community in Kosovo in the brave struggle for their constitutional rights. "We will continue, trying to ensure equal rights for all. As President, I have begun to create new means of meeting the needs of the LGBT citizens of Kosovo", Thaci wrote./ibna