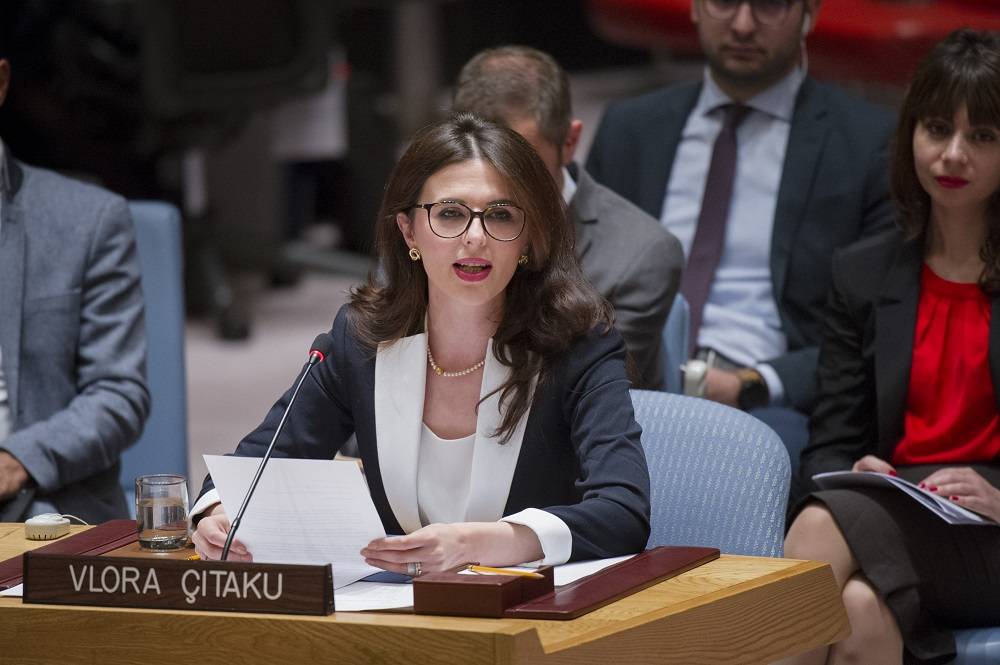 The ouster of Hashim Thaci (DPK) to The Hague over war crimes charges during the 1990s signaled the commencement of the race to elect Kosovo's new president, and it is already becoming evident that the stars of this battle are tough opponents.
Former Prime Minister and ruling AAK leader Ramush Haradinaj is already publicly pushing for the post, while the leader of the opposition Self-Determination party Albin Kurti has kicked off an aggressive campaign for early elections, however it seems that the Kosovo epic could end in the unexpected, as Thaci's position could be jeopardized by his beloved and former US ambassador, Vljora Čitaku.
The post of Kosovo President represents again, as before, an obstacle to co-operation and agreements between Albanian parties. It was a source of disagreement during the last government, between the LDK and Kurti's "Self-Determination", but also between the current LDK and Haradinaj.
As soon as Thaci resigned as President, the ruling political parties began seeking cooperation for a deal.
Opposition support will solely determine whether the Kosovo government will fall or head to re-elections, as Kurti made it clear that he could not count on Haradinaj, who was quick to publicly and without hesitation send an offer to the opposition DPK to support his candidacy for the post of President, and in return promised to endorse a candidate for another post.
However, the leader of the ruling LDK, Isa Mustafa, stated that he would first turn to the DPK and the candidate would not be from his party.
However, according to media reports, it was Mustafa who left open the possibility of taking the highest position in Kosovo.
One thing is clear; there is no survival of the Kosovo government without the DPK, which means that Vljora Čitaku, a cordial partner of Hashim Thaci and a member of his party since 1999, could emerge victorious from this game for the throne.
This is not surprising, as this ambitious Kosovo politician was rumored as the DPK candidate for the new President of Kosovo, even before the indictment in The Hague. /ibna