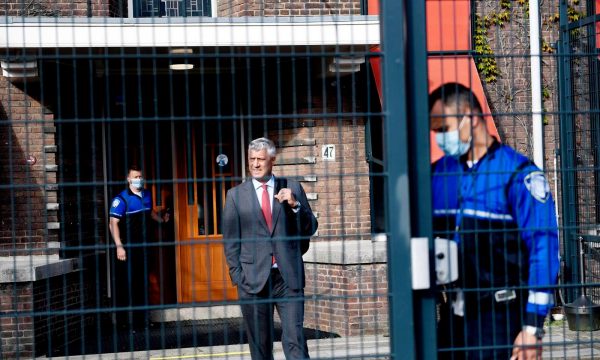 Kosovar President Hashim Thaci announced on Facebook that he was returning to Kosovo after a four-day questioning by Hague prosecutors.
"I just landed in Tirana, on my return from The Hague, and in the evening I will arrive in Kosovo. Tomorrow at 20:00 I will talk about the last four days in The Hague. I wish you a good weekend. I assure you that no one can rewrite our history", Kosovo's President Hashim Thaci posted.
Kosovo's President Hashim Thaci wrapped up a four-day interrogation before the Hague prosecutors late Thursday, where he was summoned after being indicted for war crimes and crimes against humanity as a member of the Kosovo Liberation Army.
Speaking to reporters at the Hague Public Prosecutor's Office on Thursday, Thaci said that, in the presence of US lawyer Pierre Richard Prosper, he had answered all questions from Hague prosecutors to explain his role during the war and the period covered by the mandate of the Kosovo Special Chambers for 1998-2000. "My testimony was long, but I think we had productive sessions", Thaci said. He added it was up to the prosecutor and the pre-trial judge to decide whether to confirm or reject the indictment against him. "If they are impartial and fair, they can easily conclude that I have not committed any crime", Thaci concluded. /ibna