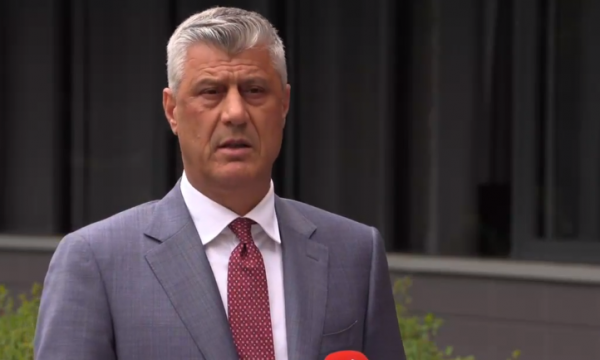 President Hashim Thaçi declared his resignation, announcing that the Special Court had confirmed the indictment against him by.
"A few minutes ago, I was informed by officials that the judge had officially confirmed the indictment against me", Kosovo President Hashim Thaci told the media.
He said these are not easy times for him and his family.
At a press conference in Pristina, Thaci said he had been officially notified of the indictment. He said he was stepping down as president because he did not want to face justice, as head of the State of Kosovo.
At the end of his speech, he said that he believes that from this process of dealing with justice "we will come out clean".
Today, the head of the VV parliamentary group, Rexhep Selimi, left for The Hague as the indictment against him was also confirmed by the Special Court for Crimes from his participation in the Kosovo Liberation Army, while yesterday, the former President of the National Assembly, Jakup Krasniqi, also traveled to The Hague./ibna