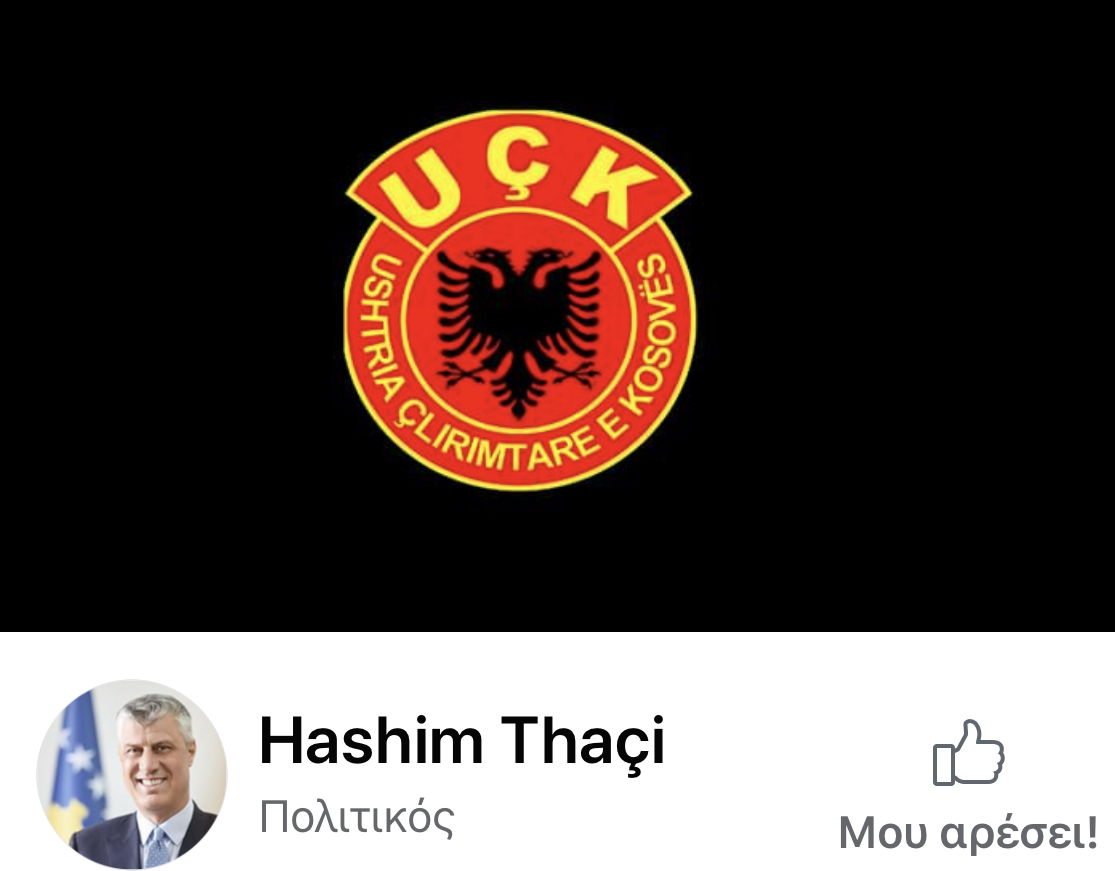 With the posting of the emblem of the Kosovo Liberation Army (UÇK) on the cover photo of his personal Facebook account, Kosovo President Hashim Thaci reacted to the announcement by the Special Prosecutor of The Hague that he is accused of war crimes and crimes against humanity.
The president of Kosovo, who is being accused along with former Parliament Speaker Kadri Veseli and others, are suspected of being criminally responsible for nearly 100 murders. The crimes listed in the indictment include hundreds of known victims of Albanians, Serbs, Roma and other nationalities in Kosovo, as well as their political opponents.
This is Hashim Thaci's first reaction, and so far he has not made a personal statement.
In addition, it has been announced that the President of Kosovo will not travel to Washington to participate in the US initiative to resume the dialogue and find a solution between Serbia and Kosovo./ibna