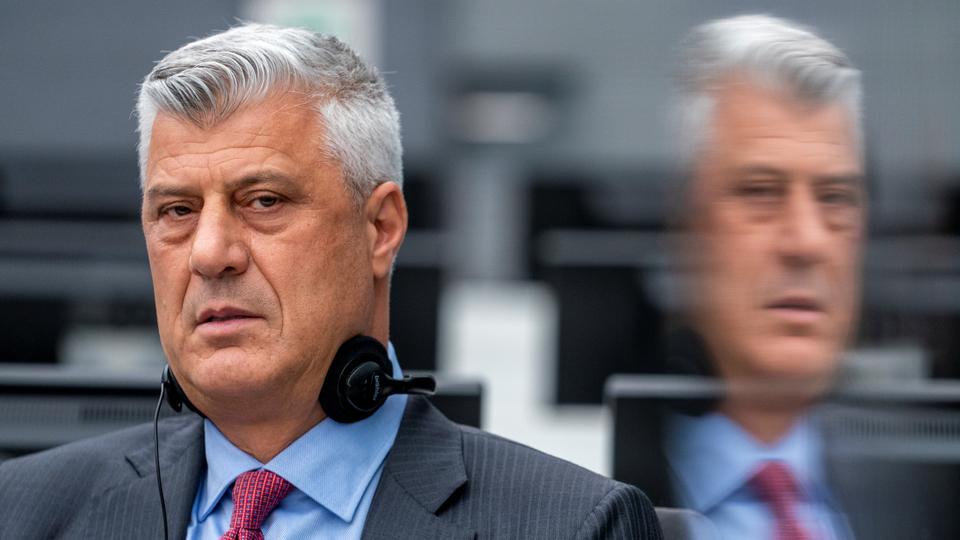 Former Kosovo President Hashim Thaci has pleaded not guilty to all charges of war crimes against him during his first appearance before a judge in The Hague, after being arrested
Thaci, who led operations against Serb forces in 1998-99 as commander of the Kosovo Liberation Army, faces 10 counts of war crimes and crimes against humanity.
"Honestly, the indictment is completely unfounded and I plead not guilty", he said on Monday, after reading the charges.
Defense attorney Dennis Hopper said he would ask Thaci to be released pending trial.
In addition, Dennis Hopper addressed the court regarding the allegations of organ trafficking, which were not read, but were the main accusation for the establishment of the charges and the court.
Thaci was the political leader of the Kosovo Revolutionary Liberation Army (KLA), an Albanian ethnic group fighting Serbian forces for the southern province's independence in a clash in which more than 13,000 people were killed.
Hashim Thaci and Kadri Veseli, Rexhep Selimi and Jakup Krasniqi have been charged with war crimes and crimes against humanity, including murder, torture, unlawful detention, enforced disappearances and persecution, between 1998 and 1999.
The indictment accuses them of "a widespread or systematic attack on the civilian population", including those believed to have collaborated with Serb forces or did not cooperate with the KLA.
Thaci has repeatedly pleaded not guilty and claims that the international justice system is attempting to "rewrite the history" of the conflict.
Last Thursday, Thaci announced his resignation from the post of President, in order to "protect the integrity" of the institution./ibna