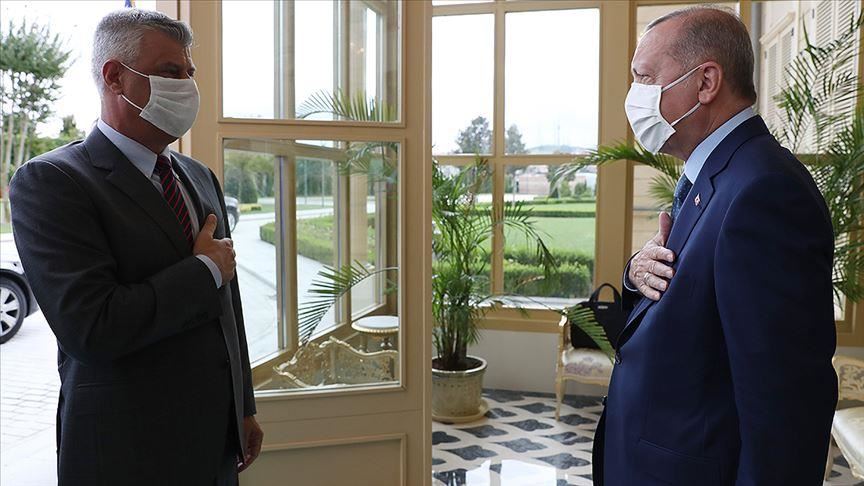 Turkish President Recep Tayyip Erdogan hosted a breakfast for Kosovo President Hashim Thaci at the Vahdettin Palace in Istanbul.
Kosovo President Thaci tweeted after the meeting, thanking Erdogan for the warm hospitality "and the productive discussion on all issues of mutual interest, including bilateral co-operation, regional and global issues".
"Our two nations enjoy friendly relations and will further strengthen Kosovo's strategic partnership with Turkey", Thaci wrote on Twitter.
Erdogan's meeting with Thaci comes days after Turkey's official criticism of Kosovo's plan to open an embassy in Jerusalem. The Turkish Foreign Ministry issued a statement saying it was disappointed with the decision of the Muslim in majority Kosovo to recognize Israel and establish a diplomatic mission in Jerusalem. "Even the thought of Kosovo officials taking such a step, which is a clear violation of international law, is disappointing", the Turkish Foreign Ministry said in a statement.
Kosovo will establish an Israeli mission in Jerusalem and in return receive Israeli recognition as it seeks to further legitimize its statehood. The decision is a result of the US-mediated agreement between Kosovo and Serbia reached at the White House on September 4./ibna