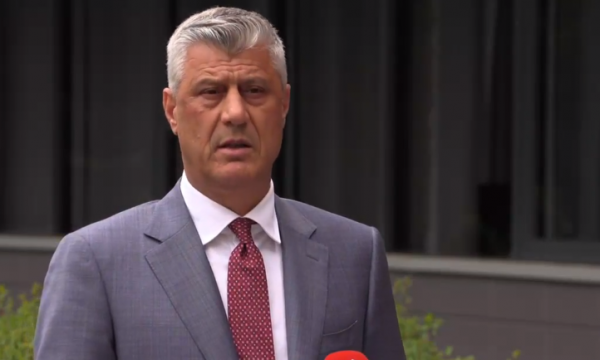 Kosovar President Hashim Thaci addressed the Press shortly after receiving the full ruling of the Constitutional Court, noting that the decision proved that the country's independent institutions were operating successfully.
"Today, I received the decision of the Constitutional Court to assess the constitutionality of my decree following the proposal to Mr. Avdullah Hoti for the post of Prime Minister. The decision has once again proved that democracy in Kosovo is mature and independent institutions are working successfully. [The decision] paves the way for the formation of a government. Let's hope this will open a new chapter in stability", Thaci said.
In addition, the President of Kosovo said he was convinced that his decree appointing Avdullah Hoti as Prime Minister did not violate the Constitution. "I knew that every step I took was in line with the Constitution", Thaci said.
"I expect the new government to be formed as soon as possible, because the conditions dictate a functioning and efficient government. Kosovo does not have the luxury of having a political impasse. I call on the political parties and the appointed prime minister to assume their responsibilities", Thaci said. /ibna