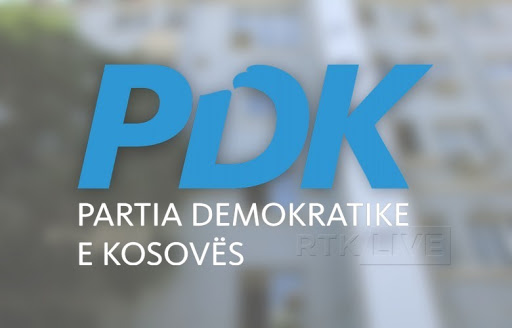 The Democratic Party of Kosovo (PDK) reacted to the news that Contour Global was withdrawing from the "New Kosovo" power plant project.
In a statement, PDK notes that this constituted a huge loss for the country as well as a major blow to the economy.
"This is a huge blow to Kosovo's economy, Kosovo's future energy power and its relations with the United States of America, which are at their nadir today. The attitude the Kurti government adopted towards one of the largest US investments in our country is unacceptable and takes place in the first weeks of the backward trajectory in which it has fallen", the statement notes.
"The US government's request for the abolition of tax duties was initially rejected despite the imposition of an embargo on US funds and warnings for the withdrawal of US troops from Kosovo. This prime minister and this VV – LDK government are publicly opposed to US investments and their interests in our country. The lack of political will to promote this major investment project also speaks to the current government's lack of vision to support foreign investment in Kosovo. The US company Contour Global was supposed to invest $ 1.3 billion to build the new power plant over the next five years and create thousands of jobs and a lot of commitment for local companies in Kosovo", the Democratic Party continued.
Earlier, the Kosovo Assembly's Deputy Chairman of the Self-Determination Movement, Arbërie Nagavci, responded to the news that Contour Global was withrawing its design for the construction of the New Kosovo Power Plant.
"One more battle has been won. Contour Global backs out", Nagavci wrote on Facebook, saying they had opposed the deal in the previous term.
"During the last parliamentary term, we had opposed this damaging contract, and now that we are in charge of this plan it will not go through. Good news for the country during these days of self-isolation. Engage for the right things", Nagavci concluded. /ibna