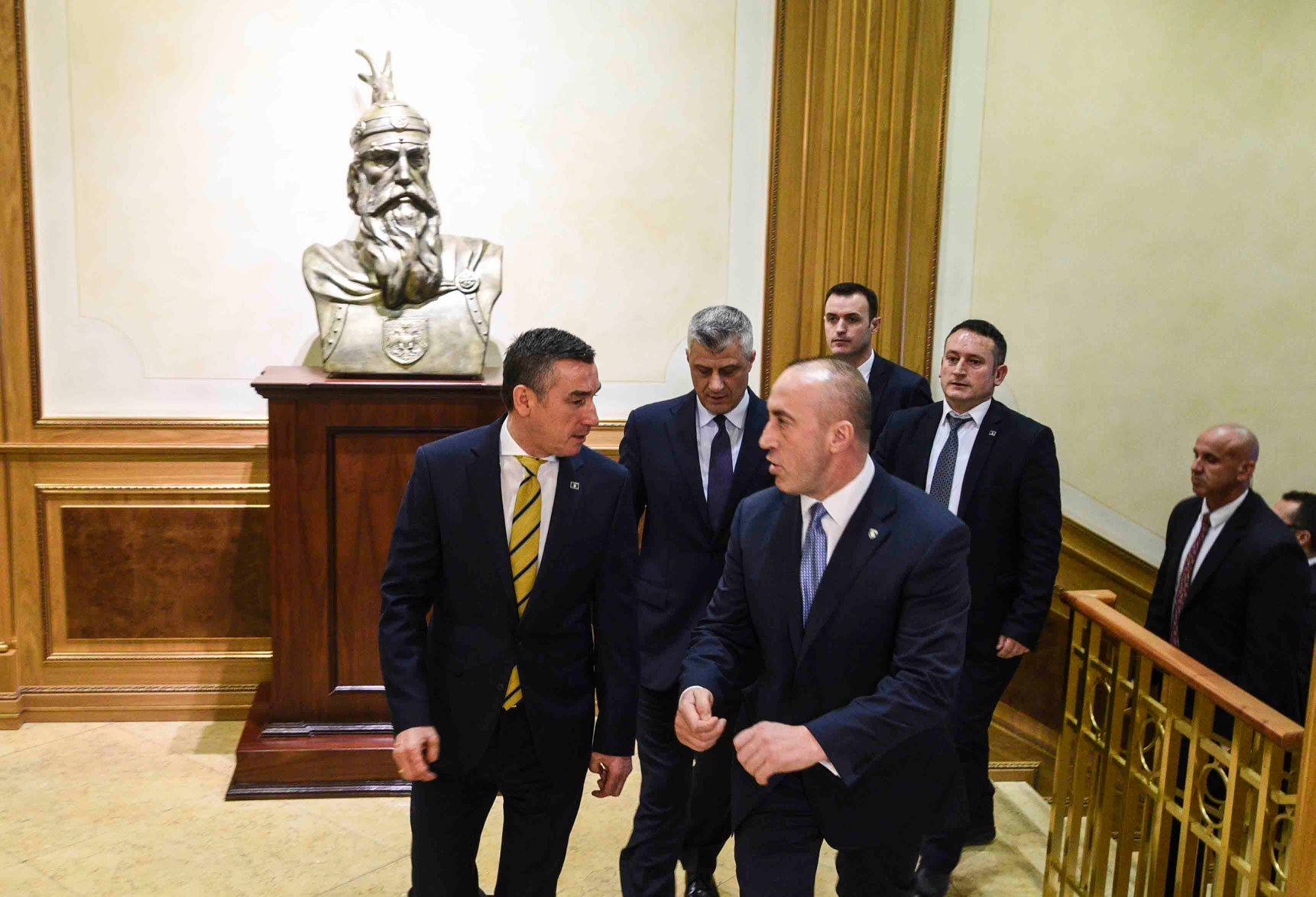 Prime Minister of Kosovo, Ramush Haradinaj and parliamentary speaker, Kadri Veseli held a meeting on Thursday with the country's president, Hashim Thaci.
This meeting discussed the final phase of the talks for the normalization of relations between Kosovo and Serbia.
After the meeting, the prime minister of the country said that he has discussed with the president about the process of dialogue in Brussels, the principles of the dialogue and that he has expressed his position that "no discussions about borders or Kosovo's territory should take place".
"Mutual recognition is necessary. The process of dialogue does not mean that we're going to discuss about the territory or borders of Kosovo. It's important to stress that the president made it clear that there will be no partitions of Kosovo. He respects the country's territory and integrity and he does not agree to discuss the partition of the country", said PM Ramush Haradinaj after the meeting. The PM also stressed that the opposition's involvement in this process is important.
But, the opposition in Kosovo has not agreed to become part of the "Unity Group" in the dialogue with Serbia, like president Thaci is demanding.
Opposition parties have even requested an extraordinary parliamentary session to take place on September 4th, demanding the voting of a resolution which would prevent president Thaci from talking to the Serb president, Vucic about "border corrections in the next meeting that will be held in Brussels on September 7th".
On his part, president Thaci has reacted by saying that through these incentives, the opposition is jeopardizing Kosovo's partnership with the West. /ibna/