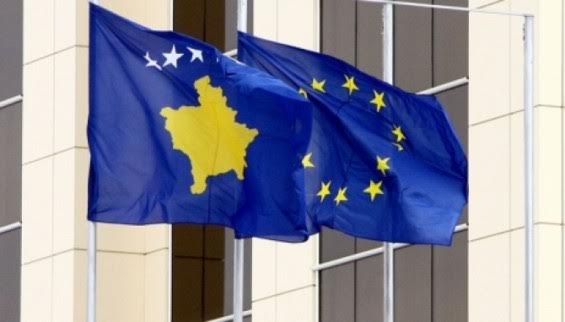 Authorities in Pristina are blaming EU policies for the stagnation of the process of the European integration.
The fight against corruption and the finalization of pending issues with neighboring countries are considered as unfair by leaders of Kosovo.
In a meeting held a few days ago with the National Committee for European Integration, president of Kosovo, Hashim Thaci criticized the EU of using double standards toward Kosovo.
According to him, the European Union's approach toward Kosovo as far as the liberalization of visas is concerned, is completely unfair. "I consider the EU's approach toward Kosovo on the liberalization of visas as unfair", Thaci declared.
A similar declaration was also issued by the speaker of parliament, Kadri Veseli who blamed the EU for the process of integration.
Experts of European affairs told IBNA that the government must be committed in creating sustainable institutions that guarantee democracy, rule of law and human rights.
Meanwhile, they also mention the creation of a functional economy, which will be able to face pressure and competition.
Professor of European Law, Llokman Murtezani told IBNA that Kosovo has made progress in several domains, but it hasn't delivered the political criteria.
"Kosovo must improve dialogue between the main political players and deliver the key priorities that are requested by the European Commission. There must be a strengthening of political dialogue with the aim of having effective political institutions. Corruption is a serious problem, although significant improvements have been made", says Murtezani.
Another professor of European Law, Avni Mazreku told IBNA that prior to becoming an EU member, Kosovo must close all pending disputes with neighboring country and advance dialogue for the normalization of relations with Serbia.
He says that Kosovo must carry out deep reforms in economy.
"More should be done in boosting foreign investments and build a business environment, which is still facing administrative and legal obstacles", he said. /balkaneu.com/