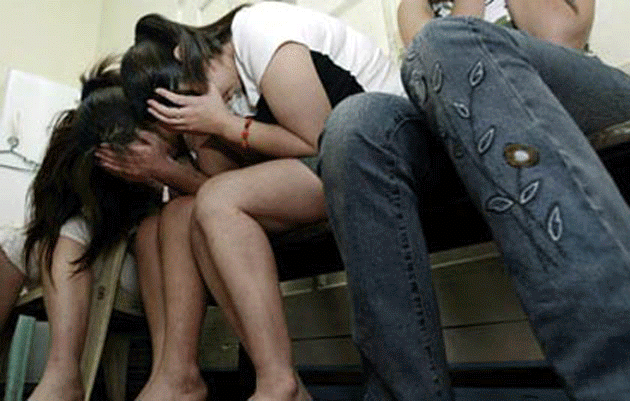 Pristina, 28 July 2015/Independent Balkan News Agency
By Elton Tota
Kosovo continues to be a source and a destination for the traffic of human beings for purposes of sexual exploitation and begging.
This is stated in the latest report of the US State Department on the traffic of human beings.
"The majority of victims of sexual traffic in Kosovo are women, however criminal groups in Kosovo force women from Albania, Serbia, Romania and other European countries into prostitution. Women and girls are subject to sexual trafficking in private homes and apartments, night clubs and beauty centers", the report states.
The report stresses that traffickers employ these women as dancers or singers in restaurants, but they also force the victims to perform sexual services.
"Children from Kosovo and neighboring countries are forced to get out on the road and beg. Traffickers subject people in Kosovo to prostitution and forced work throughout Europe", the report says.
This document further says that government corruption offers the perfect conditions for some types of traffics.
"Several police officers, officials of the ministry of Labor and other government officials are accused or convicted on charges of human trafficking. The Government of Kosovo does not fully comply with the minimum standards for the elimination of trafficking; however, it is making significant efforts to do so and for these reasons, it's part of the Tier 2 countries", the report says.
However, the report identifies several achievements of the authorities in Kosovo in the fight against traffic.
"The government managed to have several people convicted for trafficking, but these convictions were soft. The government increased funds for the protection of victims, but could not allocate a fund for the compensation of victims", the report states.
US State Department calls on Kosovo to prosecute and convict traffickers, including incriminated officials.
The report suggests the holding of qualification courses against trafficking for judges, prosecutors and law enforcement agencies, in order to boost efforts to identify and help children who are forced into begging.
Recommendations also include enabling victims of trafficking to find safe refuge.
However, authorities in Kosovo say that they have taken important measure in identifying the victims of traffic and fight this phenomenon.
Daut Hoxha, Kosovo's Police spokesman, said that police has held joint operations on a regional level and concrete results have been registered in arresting suspects and different criminal rings.
He said that Kosovo's accession in international mechanisms of security such as Europol and Interpol, would help in the fight against organized crime in general and traffic of human beings in particular.
Meanwhile, human rights organizations agree with the data of the report.
Representative of the Center for the Protection of Victims and Prevention of Human Traffic, Hamijete Dedolli, says that human traffic continues to be a concern and a challenge for Kosovo.
Dedolli has criticized institutions of Kosovo of not doing enough for victims who have been trafficked, as far as rehabilitation and reintegration is concerned. /ibna/