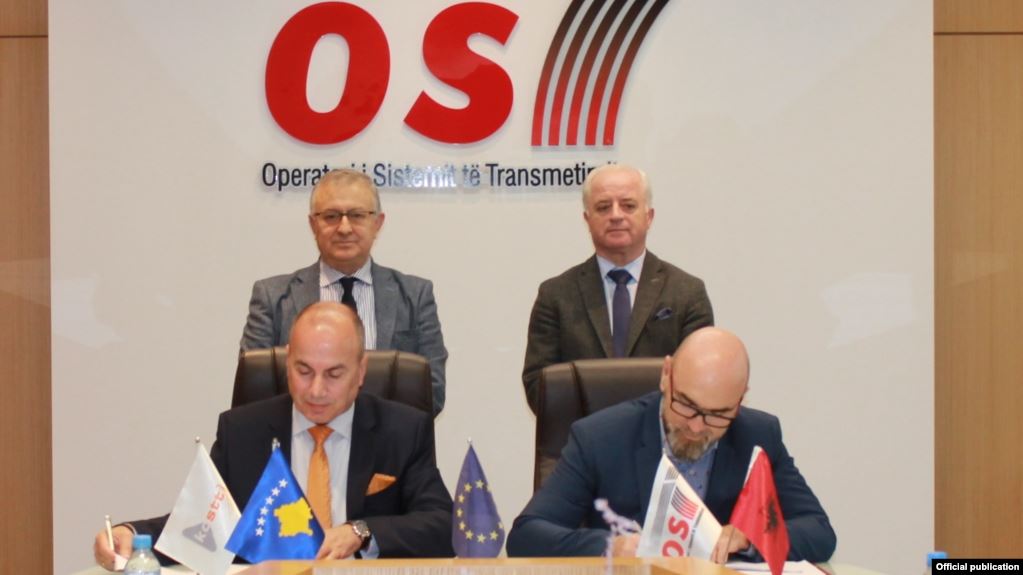 Kosovo will join Albania's power grid come next April under a deal signed on Monday, ending decades of dependence on Serbia's grid.
There was no immediate reaction from Serbian grid operator EMS after the deal was signed in Tirana by Kosovo's grid operator, KOSTT, and the Albanian operator, OST.
"This is an historic agreement for Kosovo and KOSTT because until now we have been part of Serbia's EMS grid", Ilir Shala, Chief Executive Officer of KOSTT, said in a statement.
In Belgrade, the head of the office for Kosovo in the Serbian government, Marko Djuric, said "Greater energy Albania exists only in the chauvinistic dreams of some politicians in Pristina", while calling for the international community not to allow the implementation of the agreement signed in Tirana.
He said Serbia is the owner and builder of the electricity grid in Kosovo, while "the block is unworkable on the ground and it must be stopped by the international community before it produces consequences for regional energy, even political stability, and seals the future "of the dialogue".
Kosovo seceded from Serbia in 2008. Belgrade has not recognised Kosovo but has committed to normalising relations with Pristina as it seeks a European Union membership.
Serbia and Kosovo signed an agreement on operating their mutual power grid in 2015, but it has not been enacted. The two sides have conflicting claims about ownership of the grid in Kosovo, which was built when Kosovo was part of Serbia./ibna