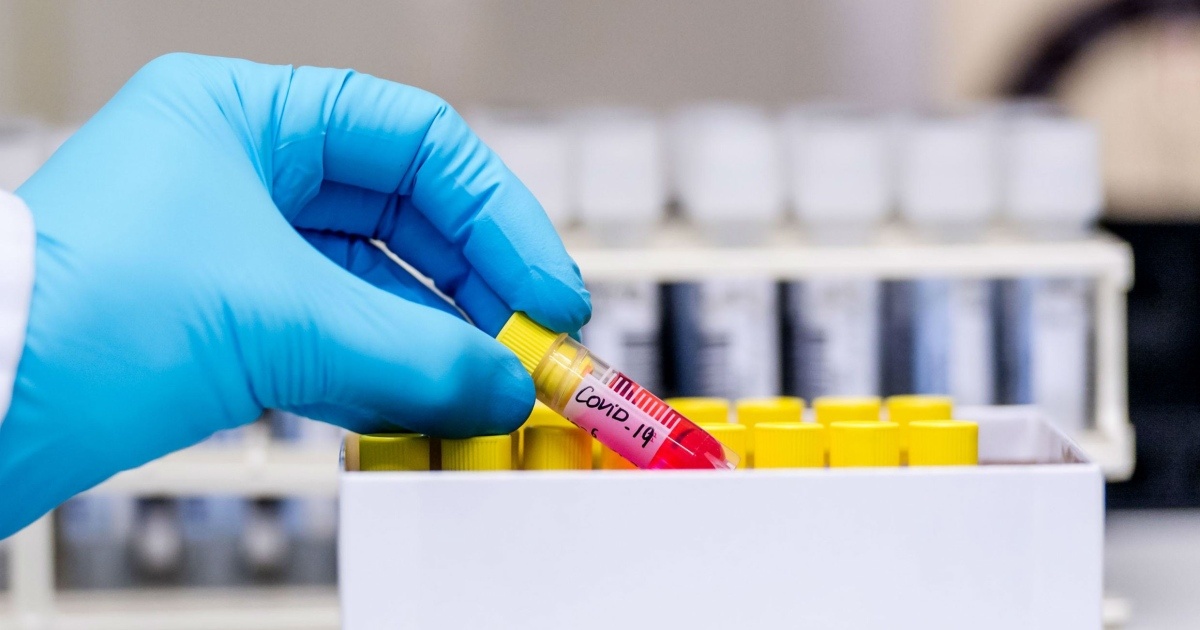 In areas of Kosovo where the majority of the population is Serb, no outbreaks of COVID-19 have been confirmed at present. So far, 27 suspected cases have been checked with samples being sent to the "Torlak" Institute of Virology, Vaccines and Serums in Belgrade.
This was made public in Radio Free Europe, the epidemiologist of the Institute of Public Health in North Mitrovica, Aleksandar Antonijevic.
Health structures in Kosovo's Serb-majority areas operate within the Serbian health system, and such structures are in Graçanicë, Gjilan, Shtërpcë and elsewhere, according to Antonijevic.
We have infectious disease experts, we have quarantine units and we are in constant communication. The whole territory of Kosovo, where there are Serbs, is covered,
According to him, there are several samples for testing, but he also recommends using them sparingly, as it is not known how the situation will develop further.
Director of the North Mitrovica Clinical Hospital Center Milan Ivanovic confirmed on the same radio, that in the Serbian healthcare institutions in Kosovo, the epidemiological situation is stable and the health employees are ready to fulfill their obligations in curing the patients who are affected.
He noted that there were already "several respirators", while the Infectious Disease Clinic has 16 beds for hospitalization, with good isolation conditions. According to him, Serbian patients from Kosovo will be sent to specialized clinics in Serbia, Kragujevac, Nis and Belgrade.
"We have the necessary protective equipment, medicines, we also have the quarantine areas, the necessary ambulances and within our health system, we work in accordance with the procedures and instructions of our competent authorities in Belgrade", Ivanovic continued.
"We are in contact with them, we are implementing the necessary measures and actions to treat patients when this can be done in the context of self-quarantine. But it can also be done in a hospital, and of course we have tertiary care centers and clinics, infections departments, infections clinics", Ivanovic said.
Asked whether there is co-operation with Kosovo's health system, Ivanovic noted that there is no direct communication and no contact, but that all data is published through the Department of Public Health.
"Of course there are some contacts through these institutions and of course through the World Health Organization or at some higher level", Ivanovic noted.
In the municipality of Shtërpcë, a mixed crisis center has been set up against the coronavirus.
Patients in need of hospitalization belonging to the Serb community will be sent to North Mitrovica, while those from the Albanian community will be sent to Pristina, according to the director of the Sasa Krstiic Health Center.
"We do not deal with segregation, but patients of Serbian origin are usually sent to Mitrovica because there is a Public Health Department there and, if necessary, they are being sent to infectious diseases clinics in Serbia. Albanian patients are sent to Pristina because they have their own infectious disease clinic there".
"When it comes to a mixed environment, we have to work like this. Here we have no differences on this issue and it is in our best interest not to have epidemiological problems in our territory and in our municipality", Krstiic said.
The total confirmed number of persons infected with COVID-19 by March 22 in Kosovo is 31, with one recorded death./ibna