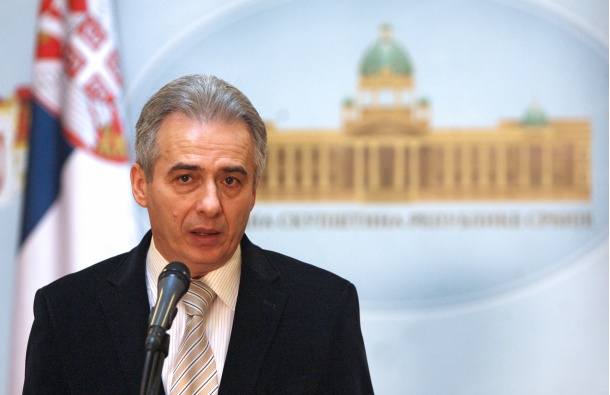 By Milos Mitrovic – Belgrade
If Kosovo armed forces are formed, Serbs from Kosovo would be able to create their own army, member of Serbian Parliament Milovan Drecun said today. Drecun, who was head of parliamentary committee for Kosovo and Metohija added that Kosovo "army would obviously be mono-ethnic", alluding to Albanian majority.
"If somebody needs army, it would be obviously mono-ethnic and than all the other communities (in Kosovo) have the right to protect their own security. Serbs may create their army, Roma people may do the same, but where all this would led us", Drecun commented for Radio-Television of Serbia.
According to Drecun, the law on transforming Kosovo security forces into Kosovo armed forces – that is to be discussed today in the Parliament in Pristina – is an discriminatory act "that would impose to Serbs the will of Albanian side".
He says that it is necessary to create proper conditions in order Serbs and other non-Albanian communities to feel safe in Kosovo and Metohija, but forming the armed forces would rather induce unease, especially among Serbs.
"These armed forces would succeed the terrorist OVK ("Kosovo liberation army") which was transformed into Kosovo protection corps and than into so-called Kosovo security forces; and now some army is being created, which is unnecessary and would destabilize the situation rather than stabilize it", Drecun said.
Kosovo Parliament, Drecun emphasized, should adopt the law on legal framework for creating the Community of Serbian Municipalities (ZSO) rather than the law on armed forces. Drecun also said he expects Special court for OVK war crimes would bring "significant breakthroughs". "This is very important for the international community and if nothing is done, this would be empty talk and the normalization of the relations (between Belgrade and Pristina) would be remarkably slowed if those responsible for crimes are not punished", Drecun concluded.