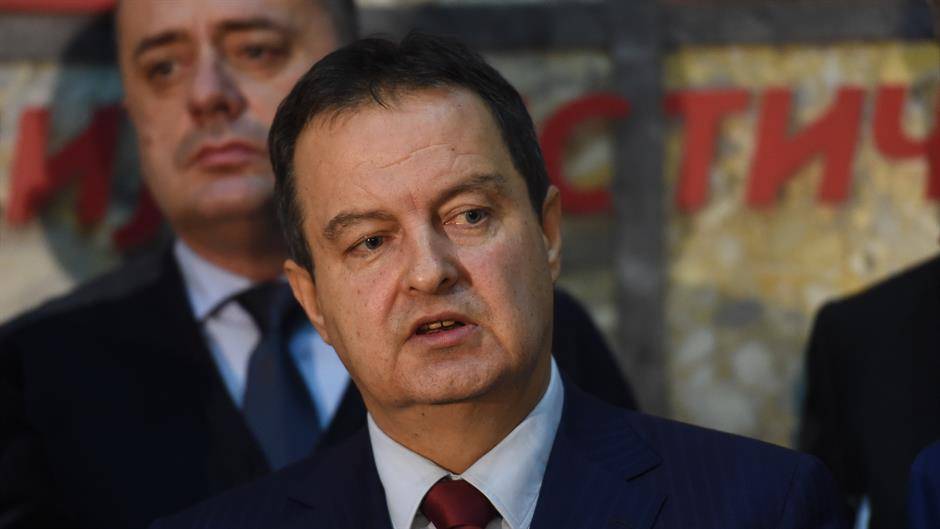 Serbian foreign minister Ivica Dacic has said that "the terror against the Serbs in Kosovo in Metohija still goes on". At the same time, he said that Pristina's demands from United States Congress to condemn Serbian war crimes represent "elementary political and diplomatic illiteracy".
In an interview for Vecernje novosti daily, Dacic has commented the letter sent to U.S. Congress by the president of Kosovo's parliament speaker Kadri Veselji.
In the interview, Dacic "recommended" to Veselji to give up from writing letters; Kosovo authorities should, instead, abolish the tax imposed against Serbian goods, he went on.
"They demand condemnation of the alleged crimes of Serbia in the past, while the terror against Serbs in Kosovo and Metohija still goes on?! They arrest our compatriots to steal their property, they dismiss them from ministerial posts because they speak the truth, while with the 100 tax hike they are exhausting all our people", the FM claimed.
Dacic alleged that "everyone in Pristina" are fearful of indictments against "the OVK terrorists". He used the Serbian acronym for what was 'Kosovo Liberation Army' in late 1990s.
Serbia's top diplomat also claimed that authorities in Pristina have recently been criticized by countries that have friendly relations with Kosovo over "paying fake (war) veterans with their money". Dacic did not specify which countries he referred to. "And this single letter cannot hide this fact… therefore, Veselji and all the others – should give up from sending letters … abolish the tax, and then we should try to reach a solution through dialogue".
According to media reports from Pristina earlier, the first indictments by the Kosovo War Court would be issued for crimes against ethnic Albanians after the 1999 conflict; according to accounts, Veselji, Kosovo's president Hasim Taci and several former OVK commanders would be indicted./ibna