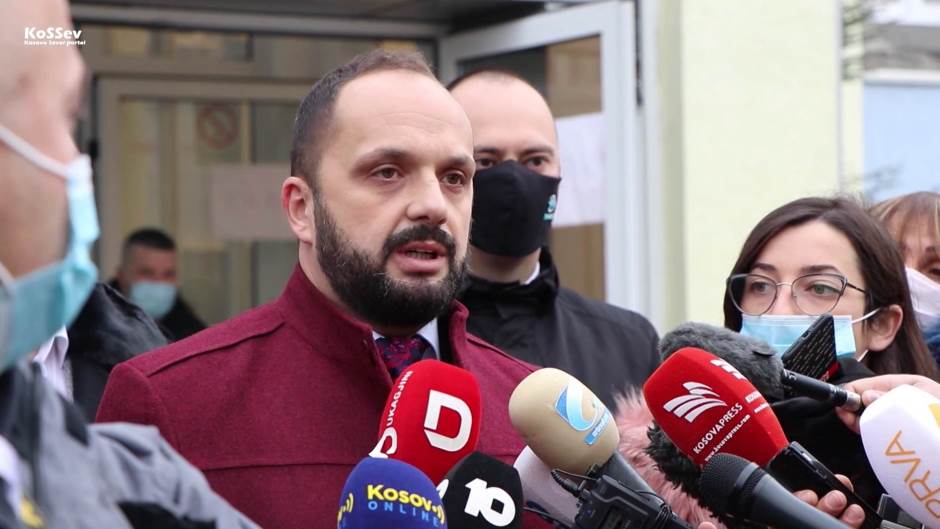 Serbian List candidate Milan Radojevic won the early municipal elections in the Serbian municipality of North Mitrovica.
According to the Central Election Commission (CEC), Radojevic won about 89% of the vote. Radojevic was elected mayor after the resignation of his party leader Goran Rakic ​​from North Mitrovica to join the Kosovo Government as Deputy Prime Minister and Minister of Local Government.
In the elections in North Mitrovica, Vetevendosje Movement candidate Erdem Atic won 3.68% of the vote, while the candidate of the Democratic Party of Kosovo (PDK) followed with 3.54%. North Mitrovica is inhabited mainly by Serbs.
Central Election Commission (CEC) Chairman Valdete Dhaka announced that, according to early results in the mayoral elections in Podujevo and North Mitrovica, Spetim Bulić won in Podujevo and Milan Radojevi in ​​the municipality of North Mitrovica. Bulic, a candidate in the Self-Determination Movement, won 51.64% of the vote and, after 19 years of Democratic Alliance of Kosovo rule, the municipality was flipped.
According to Dhaka, Radojevic from the Serbian List won by 89%, adding that the election process was conducted properly and without reports of irregularities in the voting process.
LDK president in Podujevo Agim Veljiu admitted in the press conference that they had lost the position of mayor of Podujevo.
The NGO Democracy in Action (DnD), monitoring the election process in the municipalities of Podujevo and North Mitrovica, generally estimates that the election process has so far taken place without incidents or irregularities that could undermine the integrity of the process.
Petar Petkovic, director of the Serbian Government's Office for Kosovo and Metohija, congratulated Milan Radojevic on his election as mayor of North Mitrovica and the Serbian List for another convincing victory for northern Serbia and unity.
Petkovic said he was also happy because with that, Serbia's policy in Kosovo and Metohija has emerged victorious and has won the convincing support of the people once again.
"The Serb people in Kosovo's North Mitrovica have thus reaffirmed their unwavering desire to remain and survive in Kosovo and Metohija, which will be fully supported by President Aleksandar Vucic and the Serbian government," Petkovic said.
He noted that by voting for the candidate of the Serbian List, our compatriots in Mitrovica, Kosovo, also reaffirmed their support for the idea of ​​Serbian political unity in Kosovo and Metohija, recognizing in the Serbian List the political umbrella of the state.
"North Mitrovica is the only urban environment in Kosovo and Metohija where Serbs constitute the majority today, and is therefore and will continue to be a key political center and the epitome of our education and health system," Petkovic concluded. /ibna