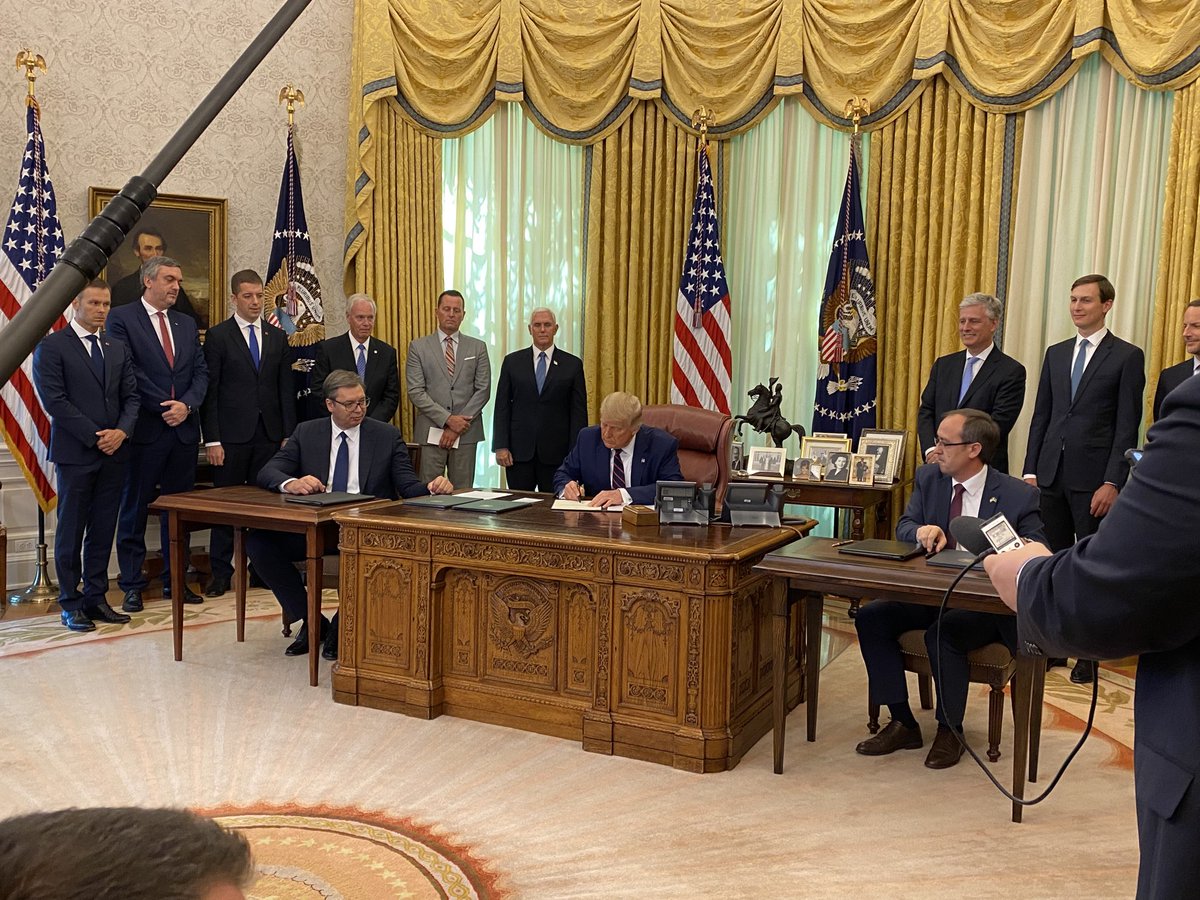 An agrement on economic co-operation for the normalization of the Serbia-Kosovo relations was signed today at the initiative of the US Government, in the presence of US President Donald Trump at the Oval Office of the White House.
The Serbian Director of the Office for Kosovo and Metohija, Marko Đurić, said that what the Serbian delegation had achieved in Washington was a great success, especially given the expectations of the opposing side, adding that the agreement on improving economic relations between Belgrade and Belgrade Pristina was in fact more than that; it is a plan that creates opportunities for our citizens in Kosovo and Metohija, but also for the whole of Serbia, which, as he says, we did not think would be possible.
In a statement to Tanjug from Washington, Đurić noted that, during the first meeting between the President of Serbia and the President of the United States, after many decades, it was agreed, among other things, that Pristina would fully join the "Mini Schengen" initiative launched by President Aleksandar Vučić in the region.
This, he said, "is great news for Serbia, given that our country is the largest exporter in the region, and bearing in mind that we lost more than half a billion euros in just two years by closing the market in our southern province".
"Now we have eliminated that, and Pristina's accession to Mini Schengen, something it has committed to, will give a major impetus to this initiative", Đurić told Tanjug in Washington.
He stressed that the United States strongly supports this initiative, which, as he says, will help other countries in the region to join the "Mini Schengen", which will increase Serbia's economic benefits many times over.
"This is a key turning point in the implementation of this initiative, which is vital for Serbia", Đurić stressed. /ibna