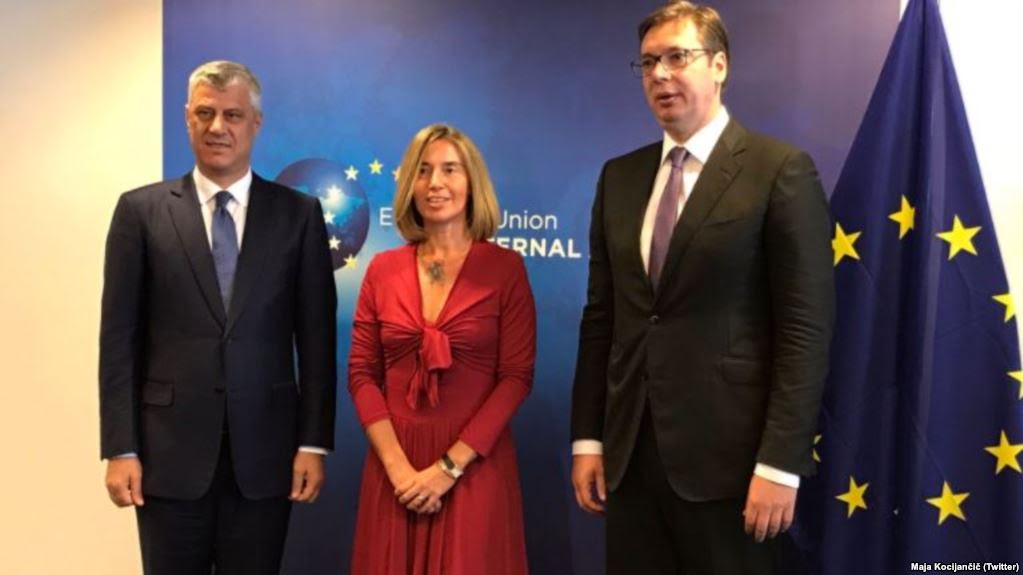 President of Kosovo, Hashim Thaci has provoked numerous reactions in Pristina and Belgrade with his idea of introducing the request for the unification of Presevo Valley with Kosovo in the agenda of talks with Serbia.
On Monday, Thaci has defended his idea, considering this "correction of borders" as a way to normalize relations with Serbia.
"My proposal for a peaceful solution with Serbia is clear: no ethnically based divisions, but a correction of border and mutual recognition", the president said.
Commenting on this idea, Serb Foreign minister said that this is the best opportunity to solve the issue of Kosovo through compromise.
"At this stage, we're in a situation where the European Union is realizing that Albanians are the main obstacle in reaching compromise. Albanians want us to recognize Kosovo and if they can, they also want to take Medveda, Presevo… This would be ideal for them. This opens a window for compromise. If there's dialogue, dialogue should also include a proposal", he said, stressing that Kosovo's division on ethnic an ethnic basis is the best solution.
Kosovo spent a quiet weekend following tensions that were sparked by the August 4 deadline by which the statute of the Association of Serb Municipalities was supposed to be drafted. The establishment of this association is part of the agreement reached in the talks between Kosovo and Serbia brokered by the European Union.  /ibna/