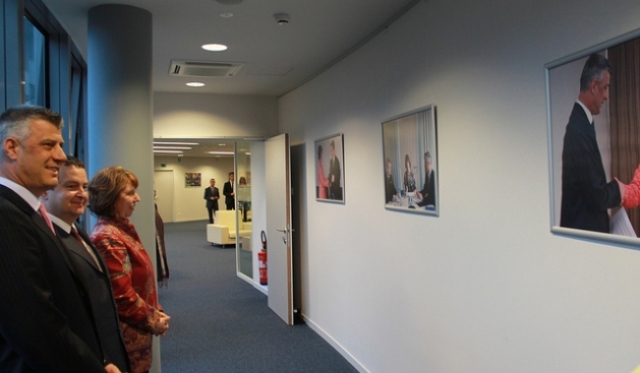 Pristina, May 22, 2013
The meeting between the Kosovo Prime Minister Hashim Thaçi and that of Serbia, Ivica Dacic was concluded today with an agreement about the implementation plan of the deal reached on April 19. According to Prime Minister Thaçi, the implementation plan was successfully achieved. "A plan of activities for the next 6 months was drafted", said Thaçi at the end of talks.
According to him, the agreement that was reached is in accordance with the deal signed on April 19, stressing that the agreement should be confirmed by the two respective governments.
Meanwhile, the Serb delegation is still holding a meeting with Baroness Catherine Ashton. The meeting between Thaçi and Ashton lasted only 20 minutes.
The plan has three orders based on the obligations that each party will take upon itself: for Kosovo, Serbia and the European Union.
The focus of today's talks was the implementation plan of the Agreement reached on April 19 between prime ministers Thaçi and Dacic. /ibna/