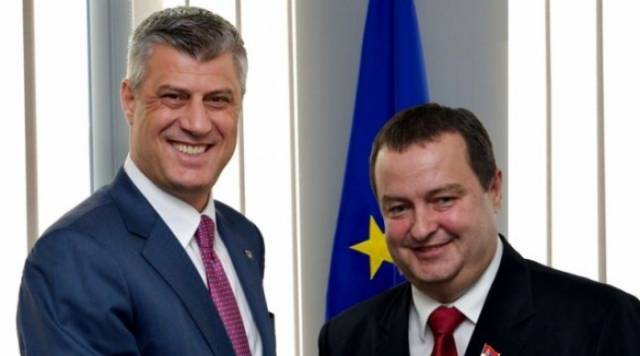 Pristina, May 14, 2013
The Prime Minister of Kosovo, Hashim Thaçi will once again meet Ivica Dacic in Brussels on May 21 in Brussels. The meeting will be brokered again by the EU high representative, Catherine Ashton, who has made this public through a press release.
"I have invited Prime Minister Dacic and Prime Minister Thaçi for a meeting next week, on May 21 in Brussels to discuss over the joint steps that they must take for the implementation of the April agreement. The rapid implementation is crucial and I look forward to talking to the two prime ministers", states Baroness Ashton in her press release.
This meeting comes after respective government delegations have had several meetings for the implementation of April 19 agreement and are yet to come up with an implementation plan. Kosovo delegation was chaired by deputy PM, Hajredin Kuçi and according to the latter, an agreement has not been reached because Serbia has not been ready to accept it. /ibna/