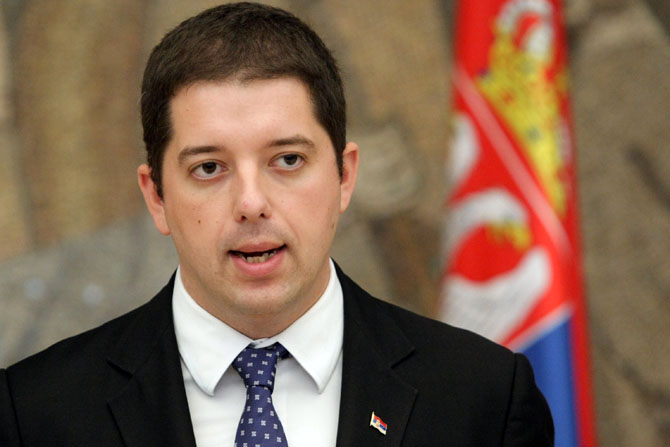 Pristina, 28 August 2015/Independent Balkan News Agency
By Elton Tota
The talks for the normalization of relations between Kosovo and Serbia yield the first results for good neighboring relations between Kosovars and Serbs.
The head of the Office for Kosovo in the Serb government, Marko Djuric, says that after the signing of the Brussels' agreements, time has come to extend "our hand of reconciliation to Albanians".
He believes that time is coming for true normalization of relations between Serbs and Albanians.
Djuric says that in the past few days, Serbia has managed to strike good deals for the Serb people in Kosovo, which will offer more rights for them.
Deputy Prime Minister of Kosovo, Branimir Stojanovic, says that the Association of Serb Communes will also help other communities that live in Kosovo for a better life in all domains.
He says that the aim of the Serb list is not to divide Kosovo on an ethnic basis.
"This way comparing Kosovo to Bosnia is absurd. It must also be said that the Serb community is not the main problem for Kosovo or which can have an impact in the future processes of the country. Kosovo needs for good governance, rule of law, healthcare, education and a better economy", he says.
According to him, this good governance will be enabled by the Association. He says that every time an agreement has been signed between the two sides in Brussels, their interpretation has been different by the sides and that the content of the agreement must be carefully read.
Stojanovic launches strong criticism against the opposition, by saying that the three opposition parties are instigating hatred and fear amid the citizens of Kosovo.
He is convinced that after the approval of the Statute of the Association, this institution will not be a problem for Kosovo and it will not have an impact in the different processes that will take place in the country.
The senior official of the Kosovo government says that dialogue between Kosovo and Serbia must continue for topics which are still pending and which have a direct impact in the life of the citizens of Kosovo. /ibna/