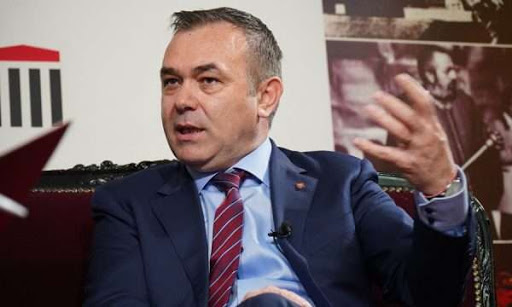 Former head of the VV Parliamentary Group Rexhep Selimi will appear before the Special Court for the first time on Wednesday at 11:00 (local time).
The indictment against Rexhep Selimi was upheld on 26 October 2020. He was arrested by the Special Prosecutor's Office on 5 November 2020, and transferred to the detention center of the Special Chamber of Kosovo (DHSK) in The Hague on the same day.
The indictment refers to war crimes and crimes against humanity under international law, for various forms of criminal liability.
Rexhep Selimi's first appearance will be made public. At the first appearance, the pre-trial judge shall ensure that the rights of the accused are respected, including the right to legal representation, and that the accused understands the charges against him.
The hearing can also be watched from the courtroom theories in the building of the Kosovo Special Chambers in The Hague. DHSK also has a dedicated multimedia center in its building where journalists can work and cover short sessions. /ibna