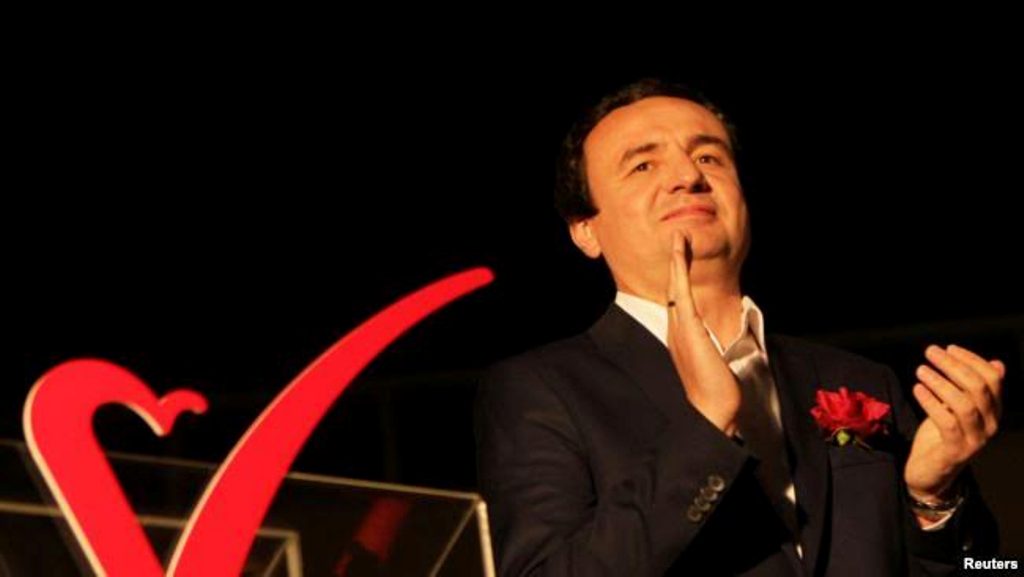 Self Determination Prime Minister nominee, Albin Kurti has invited political parties to launch talks with Self Determination for the formation of the new government of Kosovo.
Kurti said that the 11 June elections showed that people want changes, "denying" the winning coalition the chance to form a new government.
In the June 11 elections, Self Determination was the second most voted political subject after the alliance between Democratic Party of Kosovo, Alliance for the Future of Kosovo and Incentive.
But, Albin Kurti says that Self Determination, as the most voted party, is now ready to lead the new government.
"They have shrunk a lot in spite of the extraordinary investments that they have made. Now we saw why coalitions were formed. Coalitions were formed to save particular politicians, but even coalitions cannot save them. Self Determination is the winner of these elections. People want a government formed by us", Kurti said.
According to Kurti, the new government must be a government of changes. He has invited the Democratic League of Kosovo, New Kosovo Alliance and Alternative to sit down and talk to Self Determination for the formation of the new government.
Kurti also said that another party that may join this coalition is Incentive for Kosovo, the minorities and individual MPs.
Kurti has also ruled out the possibility that Self Determination gives up on the post of Prime Minister, by saying that these changes cannot be made with political figures belonging to the past.
But, the other Prime Minister nominee, Ramush Haradinaj, belonging to the winning coalition, says that the government will be formed by this coalition.
"The government will be formed based on the Constitution and we don't see any difficulties as far as the creation of the government is concerned. We are working in order for this to happen within the deadline", Haradinaj said. /balkaneu.com/