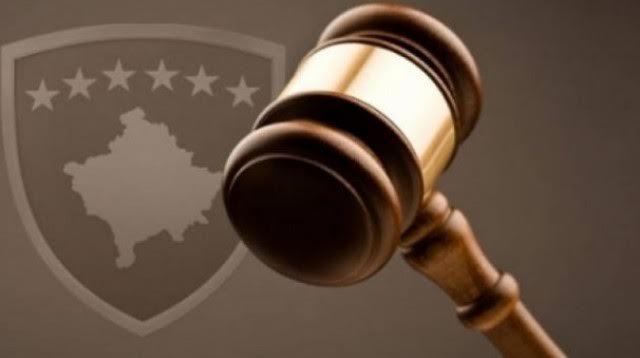 Pristina, 4 September 2015/Independent Balkan News Agency
By Elton Tota
The judicial system in Kosovo continues to be selective. This system offers an unequal treatment for people with power and common people.
This year and previous years, a large number of journalists and intellectuals have received threats, but prosecution has never been mobilized.
Meanwhile, when the son of PM Isa Mustafa, Besnik Mustafa, was threatened, the person who made the threat was sentenced within a day.
Kosovo Institute for Justice reacts against the selective justice being offered by judicial institutions in Kosovo.
"The case of Alban Morina is a clear indicator of the fragility and selective justice which is being made by prosecution and courts in Kosovo. Investigation, prosecution and conviction of the case in question took place within a very short period of time. This has an impact in the perception of the public that political interventions are unavoidable in this very important domain", says Besnik Musliu, head of the Institute for Justice.
Musliu says that there are hundreds of threats like the case in question, which have even been made public, but justice institutions haven't manifested such efficiency.
Analyst Imer Mushkolaj says that there are thousands of unresolved cases in courts, while cases that have to do with state officials and their relatives are favored.
"Justice must be the same for everyone and state officials must not be a priority. Journalists are threatened every day, but institutions do not react. Does this mean that one must be part of the government or the son of the PM in order for the justice system to be efficient? Not everyone can be like that", he says.
According to him, such cases will do nothing else but make the justice system less credible.
Publicist and analyst Arben Ahmeti says that many journalists have received threats which are more serious than the threats received by the PM's son and that these cases are still unsolved.
"I can assure you that their lives are not less precious than Besnik Mustafa's, who happens to be Isa Mustafa's son. Although the act of threat has been unacceptable, I'm convinced that this intervention in the justice system cannot be accepted", he adds.
The State Prosecutor's Office and Pristina First Court have declared that they have not offered a special treatment to the case relating the son of the Prime Minister Isa Mustafa and minister Arban Abrashi.
They say that Prosecution and Court have handled these  cases in the same way that they handle other cases, by not giving any examples of arrest, prosecution and conviction within 24 hours, as it happened with Alban Morina.
Meanwhile, Alban Morina was convicted on Tuesday by the Court of First Instance in Pristina with three months in prison because "he has threatened the son of Prime Minister Isa Mustafa, Besnik Mustafa of burning him alive" and "hanging Minister of Work, Arban Abrashi by the traffic light", following, what he said, a revolution that was to take place in Kosovo. /ibna/