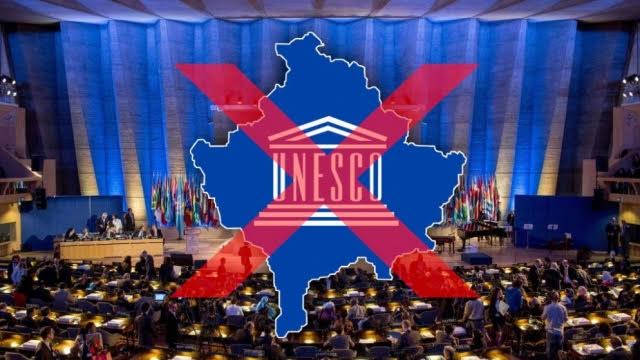 Pristina, 9 November 2015/Independent Balkan News Agency
Kosovo lost its battle against Serbia for accession in the UNESCO. UNESCO's general assembly voted on Monday against Kosovo's accession in this UN agency specialized on education, culture and science.
92 countries voted in favor of Kosovo's full membership in the UNESCO, while 50 of them voted against.
Kosovo needed 3 extra votes to be part of UNESCO, but Serbia's and Russia's negative campaign has convinced a number of countries at the last minute not to vote in favor of Kosovo.
After the voting, the deputy Foreign Minister of Kosovo, Petrit Selimi said that it was shown how the majority of the world wanted Kosovo to be a member of UNESCO.
Selimi said that all the citizens and allies of Kosovo must be thanked for holding a campaign based on optimism.
"The battle for accession was lost, but we will make a comeback. The general conference is held every two years. In a year's time, we will resume our accession campaign. We must work in order for those skeptical states to be on our side", he said.
Foreign Minister, Hashim Thaci said that Kosovo's delegation lobbied strongly, but the result was not as expected.
"The majority of the countries of the world voted in favor of Kosovo. Unfortunately, we were three votes short. During these 10 months of campaign, we did our maximum. Kosovo's path is unstoppable and we will apply again to become members of other organizations, including UNESCO", Thaci declared.
UNESCO is a UN specialized agency set up on 16 November 1945.
The scope of this organization is to contribute for peace and security, encouraging international cooperation through education, science and culture. /ibna/