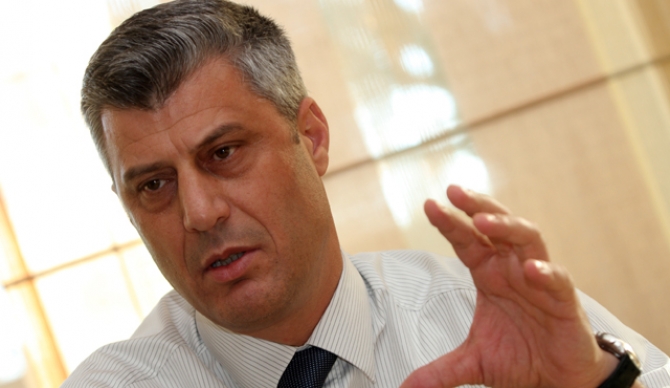 Pristina, August 7, 2014/Independent Balkan News Agency
By Elton Tota
Acting prime minister, Hashim Thaci, said today that Kosovo is a country of Euro-Atlantic values, where human rights and diversity of minorities is respected.
Thaci has also expressed his concern about religious radicalism in Kosovo, saying that Kosovo will never shelter radicals or extremists.
"Kosovo has never been freer than today and Kosovars have not been freer than today in exerting their rights and liberties, including the right of faith. Nevertheless, I'm saddened by the fact that some individuals are trying to abuse with this right by imposing preaches that do not belong to our true national values", said Thaci.
"But, allow me to say that Kosovo will never serve as a shelter for radicals or extremists that attempt to change the clear Euro Atlantic objectives of our society, state and nation. Hatred against minorities, tendencies to import foreign phenomena such as anti-Semitism or religious radicalism, will be fought with all the capacities that the law provides", added Thaci.
Thaci has considered radicals as "enemies of the democracy of civilized values", therefore he said that it's his promise and that of the leadership in Kosovo to fight extremism of every form.
"Enemies of democracy and western civilized values will not find a place in our fatherland-this is my promise and I believe that this is the promise of the entire Kosovar leadership".
"Institutions of Kosovo will remain loyal to the Constitution and will fight every day and everywhere against any form of extremism. This is the promise that we have also given to our children-for their liberties not to be ever threatened by domestic or foreign enemies", said Thaci. /ibna/