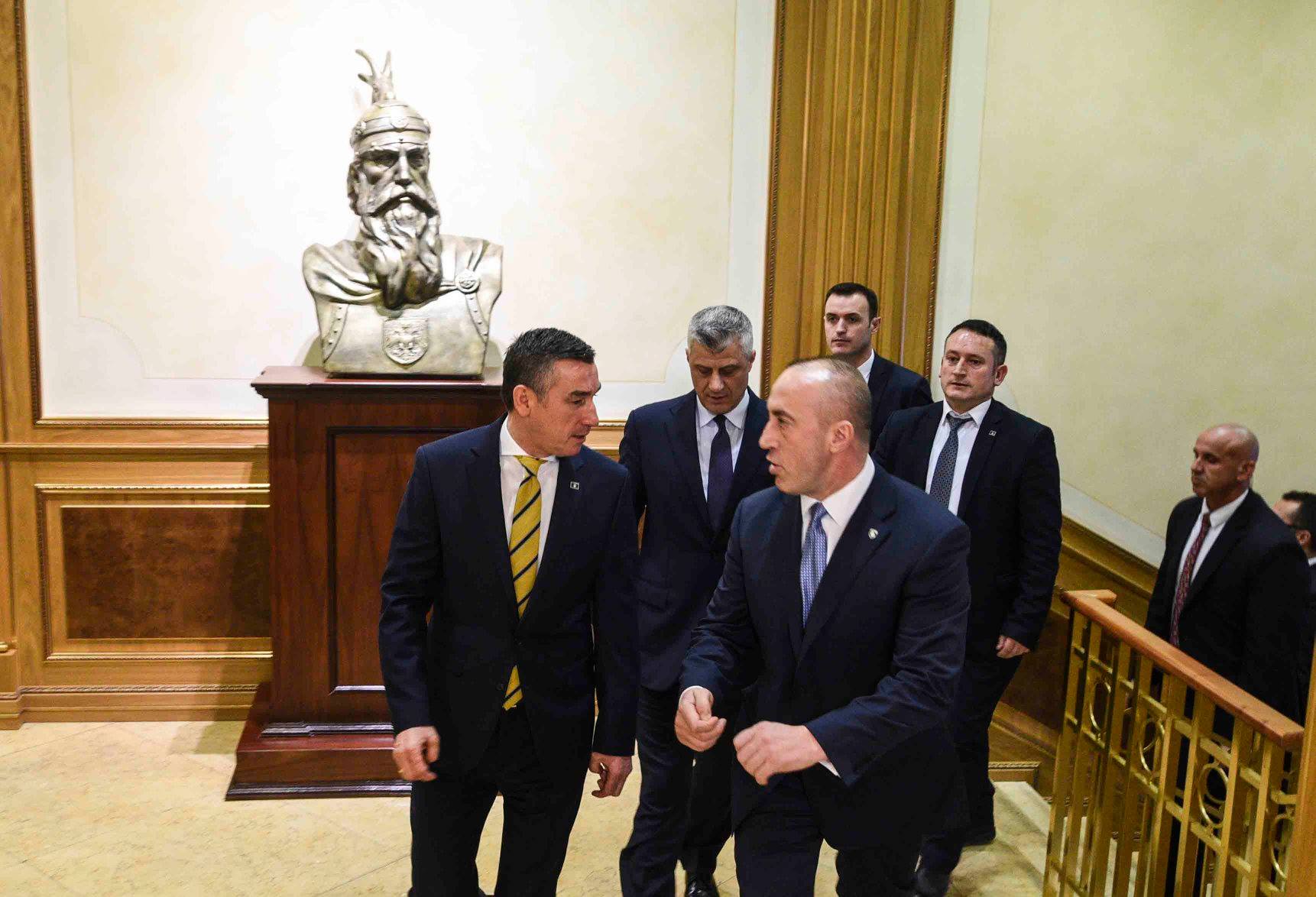 Leaders of ruling parties in Kosovo have drafted a resolution concerning the finalization of talks between Kosovo and Serbia and the normalization of relations between the two countries.
According to the text of the resolution, "dialogue should be finalized with a legally binding agreement which guarantees mutual recognition between the two countries. Kosovo is an independent and sovereign state and its borders cannot be negotiated".
The text also says that the Association of Serb Municipalities should not have executive powers.
The draft resolution also aims at authorizing a team appointed by the government of Kosovo to hold talks with Serbia. This team is expected to be chaired by deputy Prime Minister Fatmir Limaj.
"Parliament of Kosovo is the highest authority which should ratify this legally binding agreement", the last point of the draft resolution states.
The draft resolution was also praised by the president of Kosovo, Hashim Thaci who declared on Saturday that he will continue to work toward achieving an agreement with Serbia.
On the other hand, Democratic League of Kosovo and Self Determination have declared that they're against this resolution, stressing that the aim of this document is to assist president Thaci and his ideas for the partition of Kosovo. /ibna/