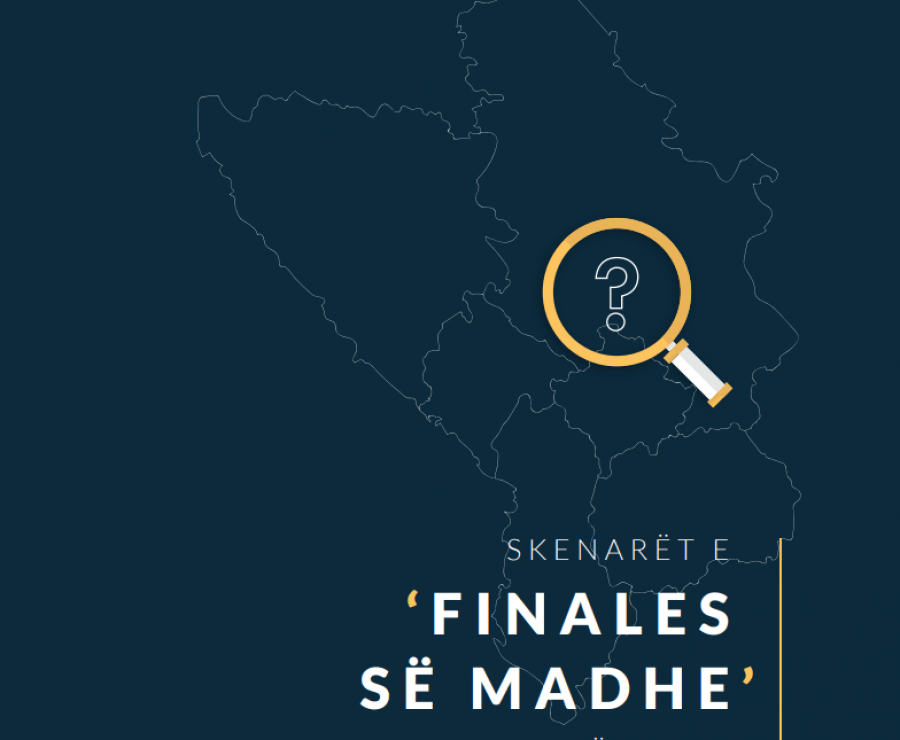 Three are the scenarios of the "Grand Finale" between Kosovo and Serbia, according to a study published by the Research Institute for Development and European Affairs (RIDEA) and the Balkan Policy Research Group (BPRG).
This study is based on interviews with policymakers, experts, activist of civic society and diplomats.
The first scenario which has been suggested is the continuation of the "status quo", which is not seen as a viable solution by the majority of respondents.
The second scenario includes the signing of an agreement which aims at fully normalizing the relations between the two countries, leading to a mutual recognition.
The majority of respondents opted for the scenario, however, a more realistic version of this scenario is the one where countries sign a legally binding agreement, in which Serbia accepts the state of Kosovo, including its right to join international organizations, but without formally recognizing its independence.
The third scenario includes full normalization of relations, including mutual recognition through border adjustments.
Given that this alternative is supported by Belgrade and not by Pristina, it contains several dangers, including the possibility for the destabilization of the region.
Such agreement for border adjustment (exchange of territories) is only possible once the two states recognize each other.
However, this option has been rejected by the majority of respondents. /balkaneu.com/