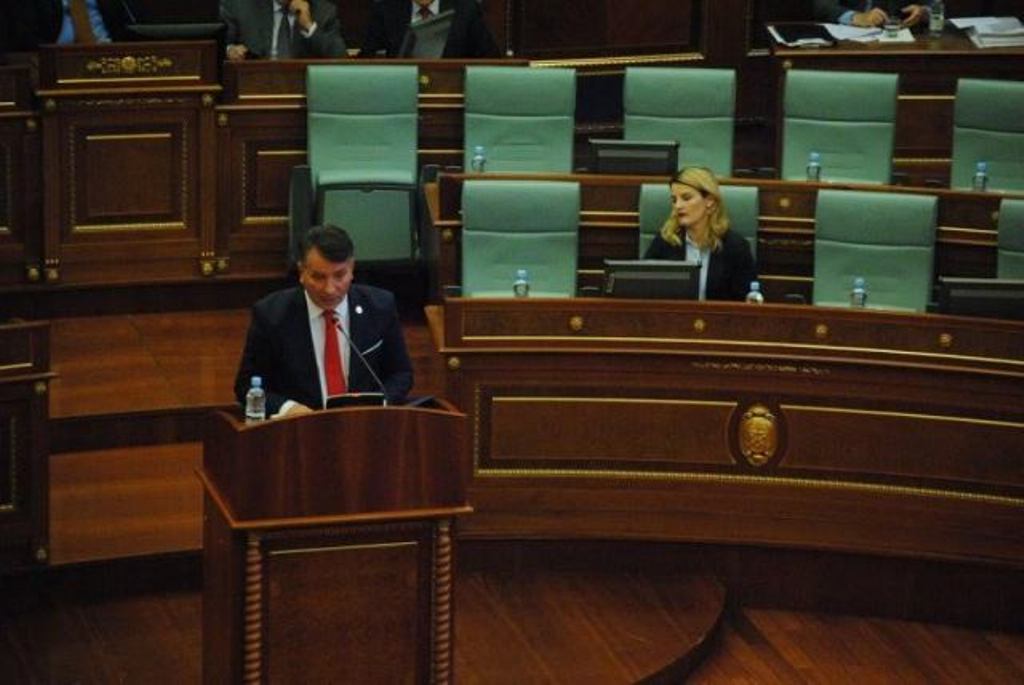 Parliament of Kosovo has approved today a resolution which requests the suspension of dialogue with Serbia until the release of Ramush Haradinaj, who is being kept in Colmar, France.
The resolution has been proposed by the Alliance for the Future of Kosovo, backed by parliamentary groups from the majority and opposition, besides the Serb List, which has boycotted parliamentary proceedings.
The text of the resolution has been harmonized by representatives of all parliamentary groups and has been presented to parliament by AAK's lawmaker, Pal Lekaj.
"Process of dialogue for the normalization of relations between Kosovo and Serbia must be suspended until the release of the former Prime Minister of Kosovo, Ramush Haradinaj. Government of Kosovo must demand from the EU to force Serbia into cancelling all arrest warrants issued through Interpol for the citizens of Kosovo", Lekaj said.
The resolution was also supported by other parliamentary groups.