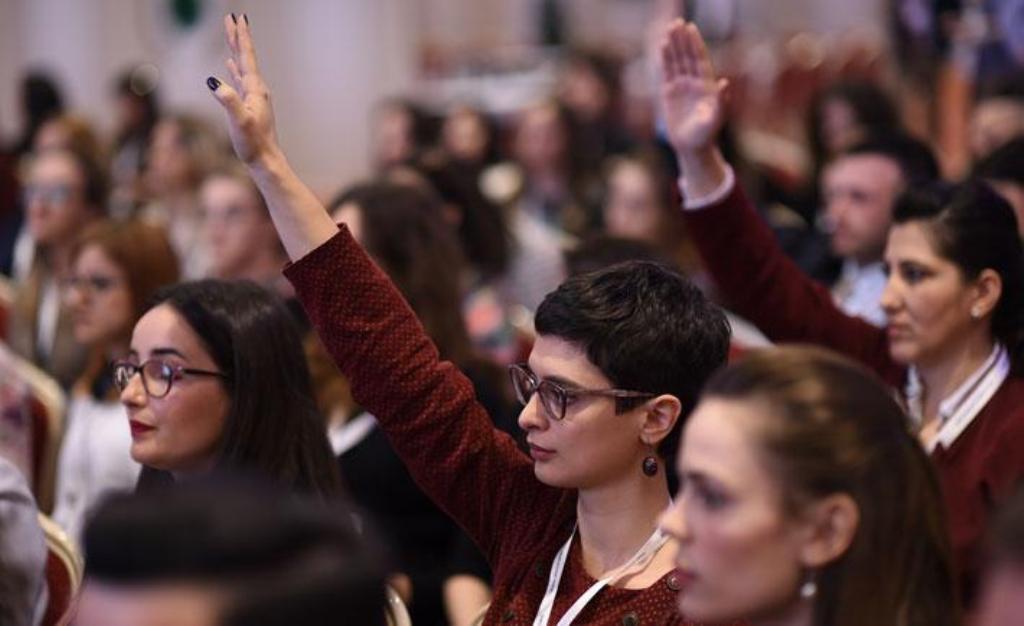 In Kosovo, the representation of women in politics remains low. This is also reflected in the new government, which has 21 ministries and only two women ministers.
Women's rights organizations in Kosovo say that the absence of women in decision making positions comes as a result of the lack of will by political parties.
Sibel Halimi, expert on gender issues says that this situation reflects the patriarchal mentality of society in Kosovo.
"I think that this comes as a result of many factors and one of them is the fact that women do not have a strong position within political parties. Political parties are not interested on empowering the role of women and this is reflected in the low number of women within the government", Halimi says.
Prime Minister of Kosovo, Ramush Haradinaj said in a debate concerning gender equality that this issue represents an old challenge, while pledging that he will work to change the current situation.
"I have come here to express my commitment and the commitment of the government that I represent that we will be together in advancing the position of women, in particular within the government", Haradinaj said.
The situation doesn't seem to change even in the local government. Valmir Elezi, representative of the Central Election Commission said that the 30% quotation of the representation of women in the lists of political parties has been respected.
According to Halimi, these gender quotas are the only way to guarantee equal participation of women. /balkaneu.com/