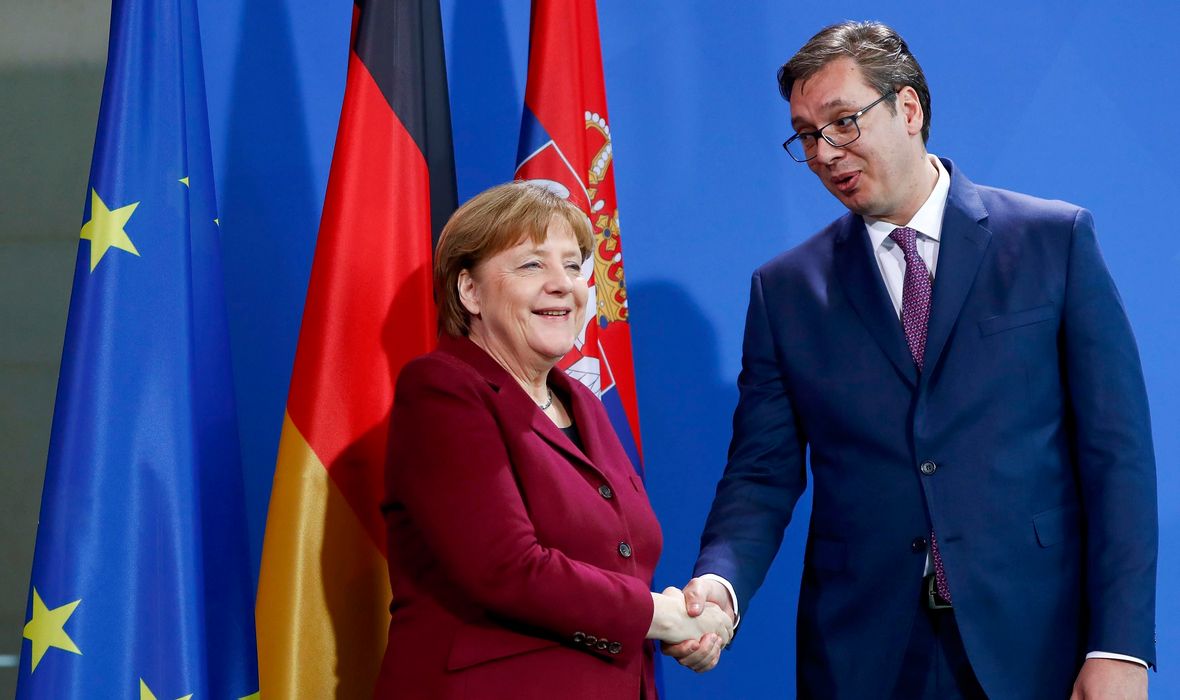 EU membership negotiations for Serbia kicked off in 2014 and the country looks forward to joining the bloc by 2025.
The Serbian president Aleksandar Vucic met with the German Chancellor Angela Merkel in Berlin, who on Tuesday, after their meeting was over, reiterated Germany's support for the Serbian EU membership perspective.
But she made clear that, "Serbia's EU membership negotiations can only move forward and be successful if further reform steps are taken in the fields of rule of law, protection of fundamental rights and above all in questions in connection with Kosovo," she said, as cited in Anadolu.
Speaking from the German capital, Vucic said, "I told her that it is more important to love the land of one's children than of one's ancestors. Serbia is ready for a solution, but the solution is in both sides losing something (…) "it may be better if nobody is satisfied", the Serbian president added, referring to the Kosovo question. He went on to admit that there are "many difficult solutions, while for Serbia the only difficult one is that where Serbia is the only loser. We know what difficult tasks are ahead of Serbia, I am grateful to Merkel for the support… We believe in compromise, not in unilateral solutions, we believe that Germany's support, which will be even more powerful under Angela Merkel's leadership, will find solutions," were Vucic's words as reported by B92 and Tanjug.
Kosovo's unilateral independence, declared in 2008, is recognised by more than 100 countries of the world, including Germany.
Anadolu reads that although Serbia "opposed Kosovo's independence" it "launched an 'internal dialogue' with Piristina to resolve disagreements."…/IBNA