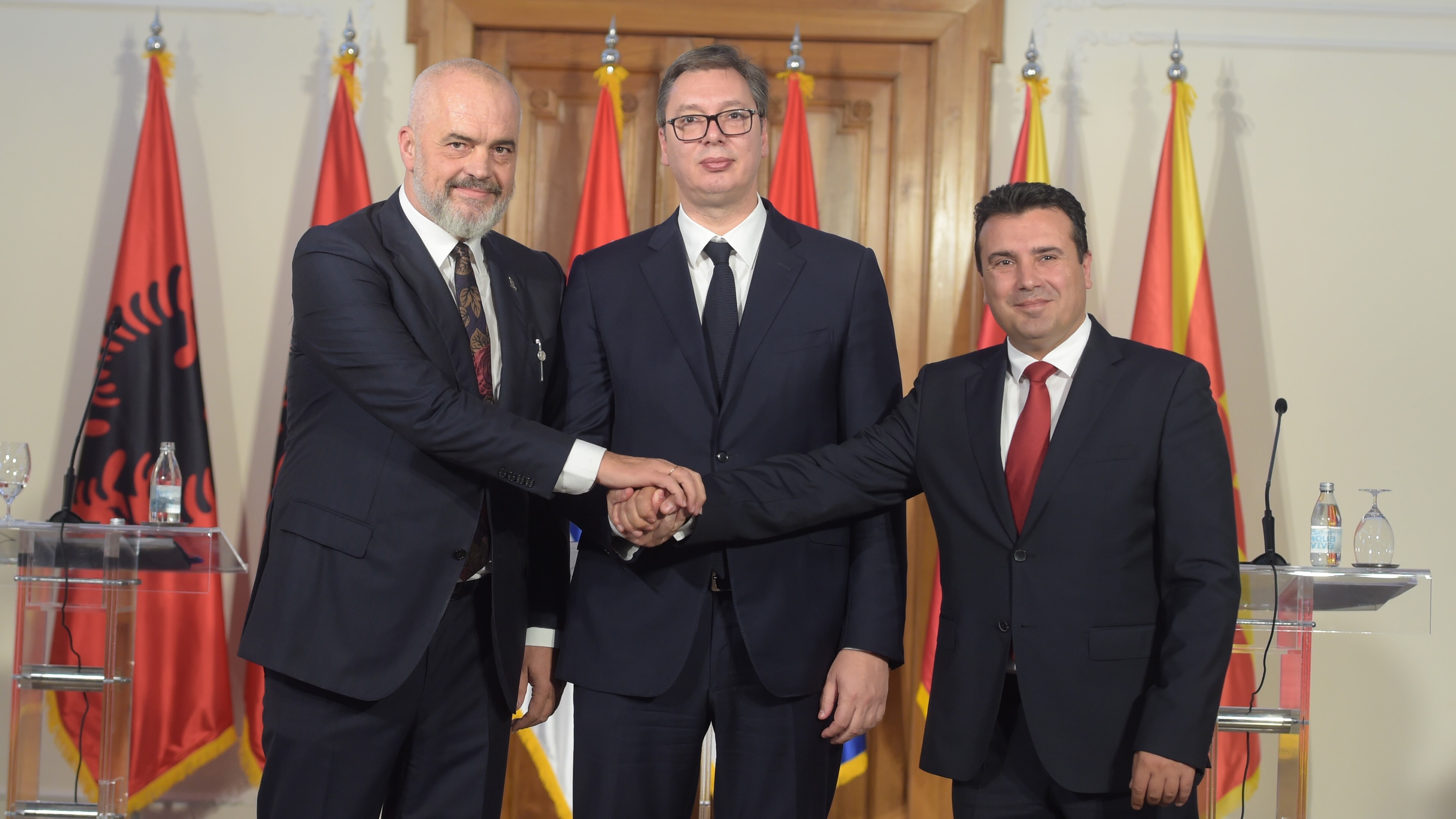 Kosovo's leaders have rejected the conclusions of the Ohrid Summit that was held on Sunday, where the idea of a mini-Schengen for the Western Balkans was discussed.
Kosovo's president, Hashim Thaci, said this regional initiative is meaningless as long as Serbia and Bosnia and Herzegovina do not recognize Kosovo's independence.
He stated that Kosovo's only goal is membership in the European Union.
"Firstly, Kosovo was deliberately overlooked by Serbia at the First Summit of this new regional initiative. Secondly, Kosovo's only vision remains an EU and NATO membership. Therefore, we do not want in any circumstances to replace our Euro-Atlantic perspective with a regional initiative", Thaçi declared.
LDK leader Isa Mustafa also reacted to the launch of the mini-Schengen project in the Balkans.
"Such projects, according to him, seem attractive at first glance, but in essence lead to a new Yugoslavia, with Albania, without Croatia and without Slovenia. Kosovo must aspire to the European single market and become a part of the Schengen Agreement, which is part of the European Union countries. Serbia and some other countries in the region are they ones who benefit from agreements like that of the Mini-Schengen", Mustafa said.
So with this agreement, Kosovo's sovereignty, according to him, would pass to neighboring countries.
While this project was considered by Kosovo to be a step towards a new Yugoslavia, Albanian Prime Minister Edi Rama criticized Kosovo for excluding itself from the initiative.
Albania's Prime Minister Edi Rama has said the idea of ​​a mini-Schengen is not to divide the Balkans, but to unite all countries./ibna