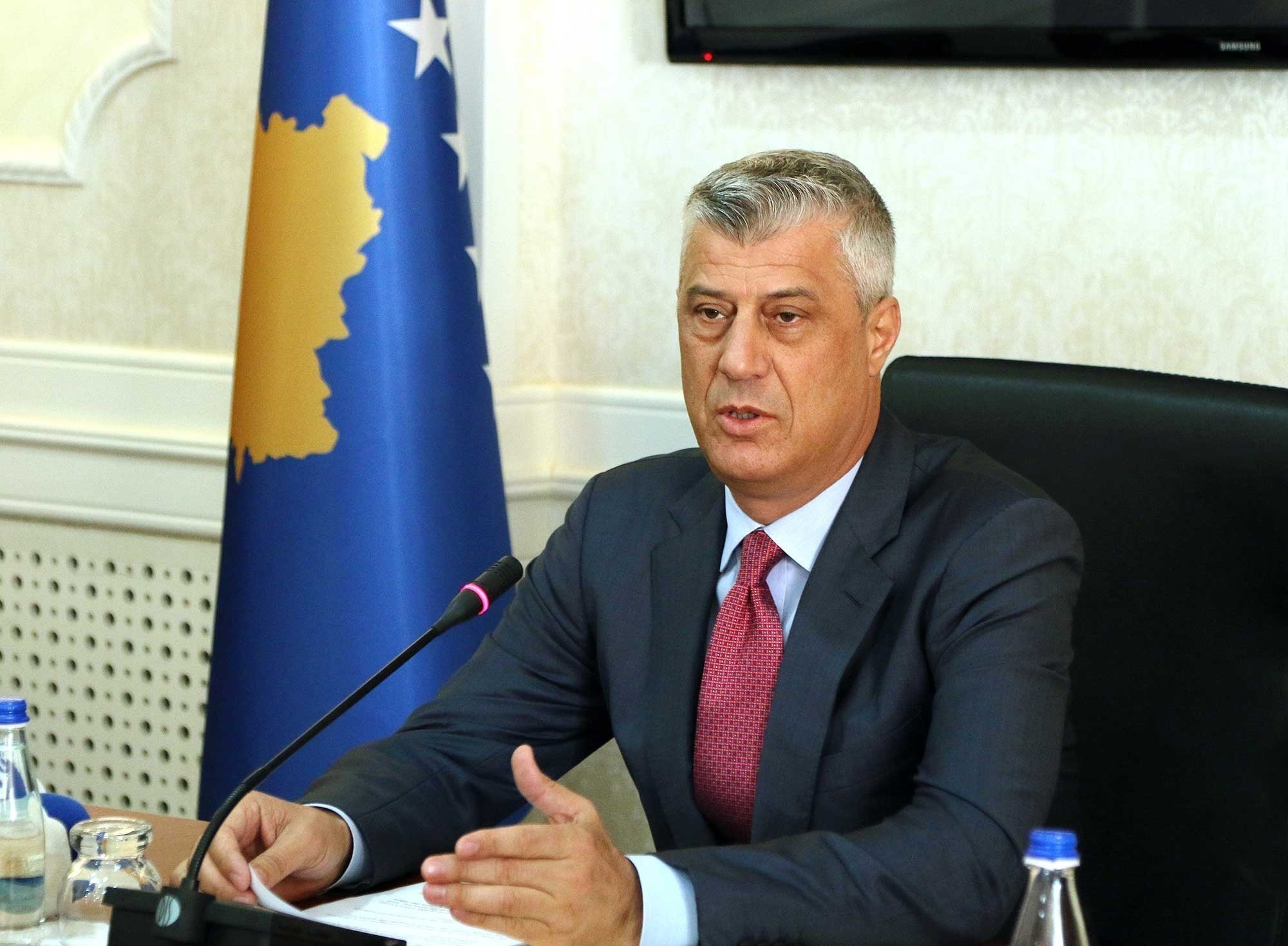 Kosovo president Hashim Thaci has rejected an invitation of Albanian prime minister Edi Rama to join a Balkan version of the European Schengen area initiated by Albania, North Macedonia and Serbia. Thaci said he cannot join the initiative because of Serbia's policies against Kosovo's statehood.
The Prime Ministers of Albania and North Macedonia, Edi Rama and Zoran Zaev, and Serbian President Aleksandar Vucic are set to meet this weekend in Tirana in an effort to shape the initiative to create a "mini-Schengen" in the Balkans which would see barriers to free trade and travel lifted in the region. But the initiative is being opposed by Kosovo.
President Hashim Thaci in a Facebook post on Wednesday said he has rejected the invitation of Albanian prime minister Rama. Kosovo has boycotted also the two other meetings held in Serbia and North Macedonia. In a Facebook post, Thaci said that support and mutual cooperation between Kosovo and Albania is natural and everlasting. "But unlike the Republic of Albania, the Republic of Kosovo continues facing serious obstacles in consolidation of its statehood. Unfortunately, the main obstacles come from Serbia, which tries by all means and continuously to undermine our state-building efforts", Thaci wrote. He said that with Serbia's denial of the crimes committed in Kosovo, such initiatives look "completely futile".
According to Thaci, Serbia and Bosnia-Herzegovina do not recognise Kosovo. "This means that these two states do not want good neighbourly relations and cooperation with Kosovo. Therefore, as long as there is no mutual recognition with these states, there can be no progress when it comes to regional cooperation. After all, Kosovo aims for a membership in NATO and the EU and its aspirations are not to become part of experimental regional initiatives, which are a derivate of EU's incapability to open doors for the membership of Western Balkan countries", Thaci said.
Kosovo's president said that that circumstances which prevented Kosovo's participation in the first meeting held in Novi Sad and second meeting held in Ohrid have not changed. "I, as President of the Republic of Kosovo, on behalf of the state institutions, have rejected the invitation on the third meeting of this regional format taking place in Tirana", Thaci concluded./ibna