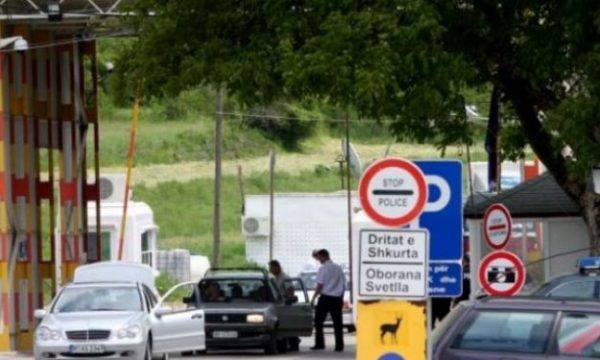 The Kosovo authorities have decided to not recognize Serbia's passports.
In this situation, Serbian citizens are denied entry to Kosovo if they use their Serbian passport as an identification document to travel.
They can only travel to Kosovo with Serbian ID as provided by the third point of the Brussels Free Movement Agreement.
The publicist, Veton Serroi, has called the Kosovar authorities' decision not to recognize Serbian passports nonsensical.
"A Nonsens decision by the Kosovo authorities. It is a legitimate right of citizens of other countries to enter and exit Kosovo with a passport. It is the right of citizens of states with which Kosovo has signed agreements (all neighboring states) to enter and exit by ID ", Surroi said.
Serbian Prime Minister Ana Brnabic has said that the decision not to accept Serbian passports when Serbian citizens enter Kosovo is an absurd.
Brnabic stressed that this proves that the situation in Kosovo is still uncertain.
On the other hand, Minister of Internal Affairs, Ekrem Mustafa, stated that Serb citizens can only use ID cards when entering Kosovo.
According to him, this is what is foreseen in the Brussels Agreement.
The Brussels Agreement formally the First Agreement of Principles Governing the Normalisation of Relations, was made between the governments of Serbia and Kosovo on the normalization of their relations.
The negotiations were led by Serbian Prime Minister Ivica Dačić and Kosovo Prime Minister Hashim Thaçi, and mediated by EU High Representative Catherine Ashton.
The agreement was concluded on 19 April 2013. The government of Serbia does not recognize Kosovo as a sovereign state, but has begun to normalize relations with the government of Kosovo in accordance with the Brussels Agreement./ibna