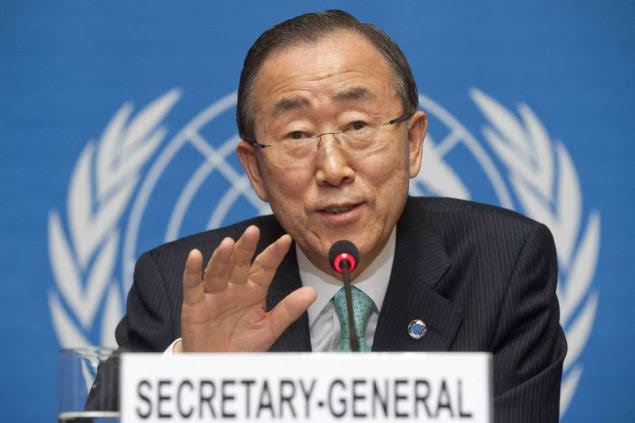 Pristina, 9 February 2016/Independent Balkan News Agency
By Elton Tota
UN Secretary General, Ban Ki-moon, has presented in front of the Security Council the quarterly report for the political developments in Kosovo.
The document in question criticizes the actions of the opposition in the second half of last year in parliament, by blaming it for blocking and damaging dialogue for the normalization of relations between Belgrade and Pristina.
The report also criticizes the postponement in the creation of the Association of Serb Communes.
Experts of political developments in Pristina told IBNA that the concerns raised by Ban Ki-moon were expected because the international community is interested that the security situation in Kosovo remains quiet and dialogue with Belgrade to continue.
Analyst Vilhard Shala told IBNA that United Nations are interested for Kosovo to finalize pending issues with neighbors, especially with Serbia as soon as possible.
"The criticism addressed against opposition in Kosovo is founded, because their violent acts have blocked institutions of Kosovo. This has also blocked the process of talks for the normalization of relations with neighbors and the Euro integrating process", Shala said.
According to him, the report is not objective because it doesn't address criticism for the Serb side, which has not been respecting the agreements signed through EU brokerage for years.
Analyst Shkelzen Dakaj told IBNA that Kosovo must not pay too much attention to the reports drafted by the UNO.
"Knowing that UNO is very controversial in many issues, I believe that we don't need to worry that much. On the contrary, we must aim at minimizing the role of UNO in our developments until we are accepted as members of this organization", Dakaj said.
The report in question has also been commented by the opposition and representatives of the government of Kosovo.
Deputy minister of Local Government, Bajram Gecaj considers the criticism of the report as well founded.
"I believe that the report is right. With what it has done, the opposition has caused problems not only for the time being, but for the future too. It will be very difficult for us to restore the image of a normal state after what has happened", Gecaj said.
Asked if the government has done its job, Gecaj says that this institution has given everything in order for the dialogue to move forward.
Spokesman of Self Determination, Frasher Krasniqi says that the report presented in front of the Security Council, favors the Serb side.
"Serbia's destructiveness is never condemned by Ban-Ki-moon. We believe that this approach is unfair and that it must change", Krasniqi says. /ibna/