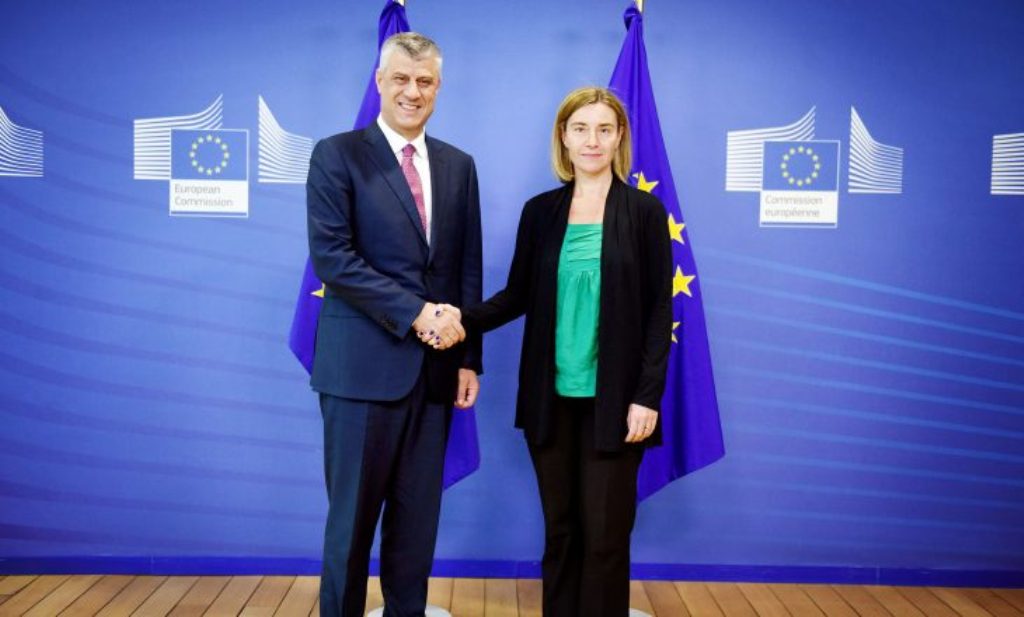 The progress report for the Western Balkan countries says that Kosovo has made very little progress, while requesting the country to push the reforms agenda and show a bigger commitment in the talks with Serbia.
The report which was published on Tuesday says that the reforms which relate to the process of European integration slowed down last year due to the elections and the political conflicts which had an impact in the work of the parliament.
The commission considered the ratification of the demarcation agreement with Montenegro as a crucial step toward the liberalization of the visa regime, stressing that it is assessing the results in the fight against organized crime and corruption.
However, representatives of the institutions of Kosovo believe that the citizens of this country will soon receive the news for the liberalization of the visa regime.
Minister for European Integration, Dhurata Hoxha said that she considers the European Commission report as real and objective.
According to her, "it's very important that the European Commission believes that Kosovo has made progress in numerous areas". She says that the recognition of this progress is crucial for the process of the liberalization of visas.
Kosovo's Assembly Speaker, Kadri Veseli says that the European Union has finally recognized Kosovo's achievements.
"The European Union finally recognized Kosovo's achievements as far as the delivery of the conditions for the liberalization of visas is concerned. At this phase, there's nothing more important for Kosovo than to offer its citizens the chance to travel in the EU without visas", Veseli said.
President of Kosovo, Hashim Thaci has also expressed his optimism for the liberalization of the visa regime after receiving the Progress Report drafted by the European Commission.
"I welcome the fact that this report has reflected the conditions that we have delivered for the liberalization of visas. This is why I think that this issue should be finalized by the EU as soon as possible, because citizens of Kosovo are tired of endless reports", Thaci said. /ibna/