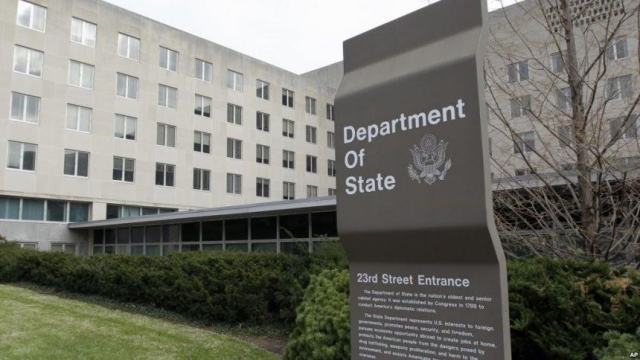 Pristina, 26 June 2015/Independent Balkan News Agency
By Elton Tota
US State Department has published the 2014 human rights report.
The report says that the biggest problem in human rights consists on the actions aimed at blocking the normalization of relations between Kosovo and Serbia, such as the creation of road blocks in the north of Mitrovica by Serb officials in Kosovo and restrictions of the freedom of movement for Serb orthodox pilgrims.
Meanwhile, the second concern identified by the report is the social discrimination against ethnic minorities, disabled people, members of the homosexual community and domestic violence.
The State Department report also talks about the freedom of speech and freedom of press. The report says that the government has respected these rights in general, while individual officials, politicians and business people have tried to intimidate the representatives of the media.
According to the report, media has also faced difficulties in securing information from the government and public institutions The report recalls that the Association of the Journalists of Kosovo and other media organizations have reported several physical attacks and verbal threats against journalists.
In the part about corruption, the report says that it has taken steps to prosecute and indict officials that have made abuses, but adds that senior officials involved in corruption go unpunished.
"Corruption remains a serious problem based on international organizations and NGOs. The lack of monitoring for the judicial system and the general weakness in the rule of law, have contributed for this problem", the report says.
The report also says that the accusations addressed against former senior KLA commanders for war crimes, are expecting the creation of a special tribunal. /ibna/