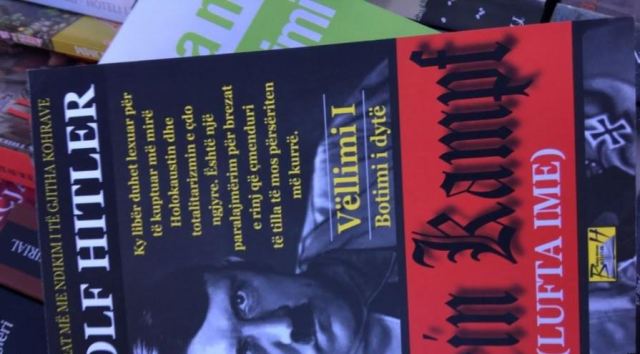 President of Kosovo, Hashim Thaci has demanded from responsible authorities to start their investigations on the sale of books with anti-Semite content in the streets of Pristina.
His request followed a letter by Ido Daniel, an Israeli expert of anti-Semitism and racism and Simon Samuels from the Simon Wiesenthal Center, who requested this probe.
Both of them had stayed in Kosovo to participate in the conference for the fight against violent extremism and spreading of hate.
During the proceedings of the conference, Ido Daniel had noticed at the center of Pristina several books with anti-Semitic translated in the Albanian language, including the book "Mein Kampf" by Adolf Hitler.
In his response, president Thaci said that he's concerned by "the tendency of several individuals to spread threatening and radical ideologies in Kosovo. These incidents are rare and I can assure you that I have asked the authorities to investigate this incident at once and take the necessary steps to prevent the spreading of hate", says president Thaci in his letter. /balkaneu.com/