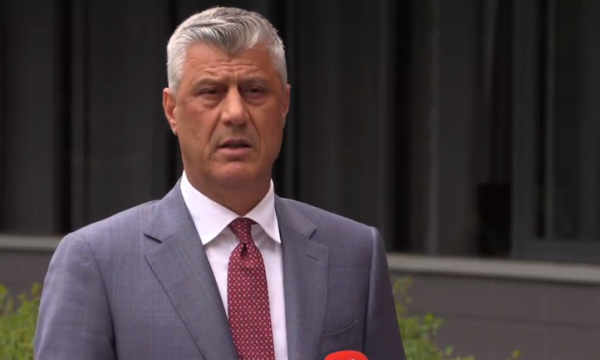 The US initiative to continue the dialogue and find a solution to the dispute between Belgrade and Pristina has turned upside down, after The Hague Special Prosecutor's Office announced that Kosovo President Hashim Thaci is accused of war crimes and crimes against humanity.
The scheduled meeting at the White House on Saturday (June 27th) between the Serbian delegation led by Aleksandar Vucic and the Kosovo delegation, led by Hashim Thaci and Avdullah Hoti, was postponed at the request of Kosovo Prime Minister to Richard Grenell.
Thaci, who returned via Tirana on Sunday to Pristina, will speak publicly for the first time about the charges against him by The Hague Special Prosecutor's Office.
At a time when everything was pointing towards a resumption of the dialogue process between Belgrade and Pristina, as there was a change in the country's government on the part of Kosovo, with Avdullah Hoti taking over as Prime Minister, and the landslide victory of Aleksandar Vucic in the June 21 parliamentary election on the Serbian front, the indictment of Thaci complicated matters.
Naturally, everyone is expecting the President of Kosovo's take on the charges against him, as well as the reaction of the country's government to the continuation of the dialogue with Serbia.
In the near future, new initiatives are expected from both the US and the EU, as everyone wants to resolve the dispute as soon as possible./ibna