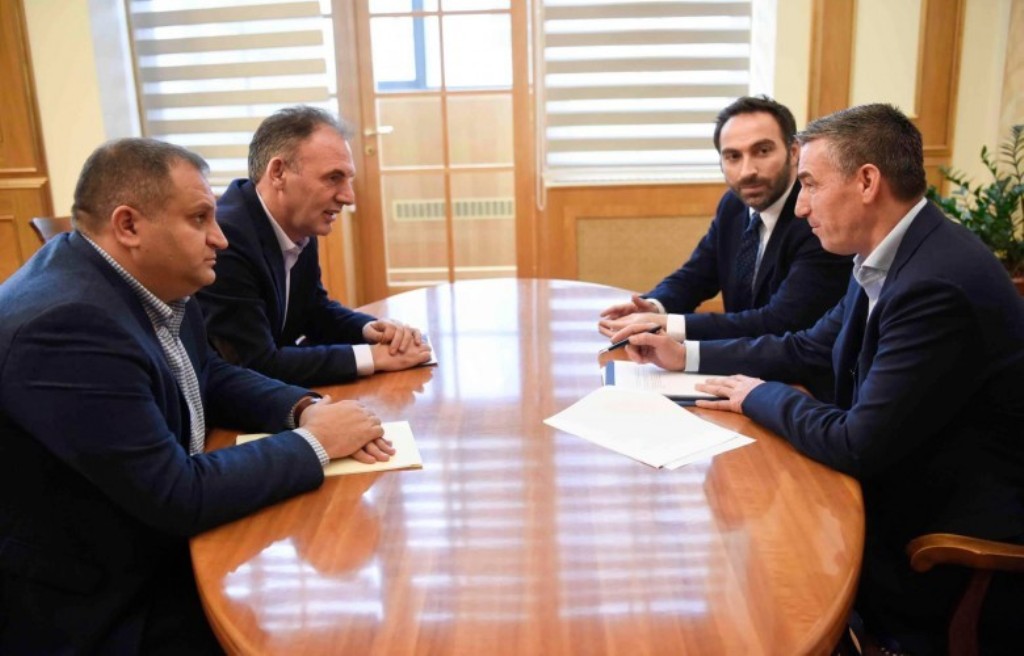 Political parties in Kosovo are still divided regarding the talks for the normalization of relations with Serbia.
The platform for dialogue with Belgrade approved by Parliament is openly being rejected by the biggest opposition parties, Democratic League of Kosovo and Self Determination.
The head of LDK's parliamentary group, Avdullah Hoti and that of Self Determination Party, Glauk Konjufca, has sent a letter to the EU head of diplomacy, Federica Mogherini and the EU Enlargement Commissioner, Johannes Hahn to express their concerns concerning the process of dialogue between Kosovo and Serbia.
The letter says that the two opposition parties have not voted the Platform and the negotiating team, adding that this team does not enjoy a broad public support.
Meanwhile, they also inform the two senior EU officials that they're the two largest opposition parties in Kosovo with 44 seats in Parliament and that they represent more than 50% of the votes of the electorate.
Parliamentary speaker Kadri Veseli has invited all parliamentary parties to a meeting today to discuss the issue of dialogue with Serbia, but LDK and Self Determination have refused this invitation. These two opposition parties have called an extraordinary parliamentary session to discuss the draft agreement prepared by the government of Kosovo with regards to the dialogue with Serbia. IBNA learns that opposition parties rejecting the negotiating team, because it is led by the Social Democratic Party, which was formed by individuals who decided to leave Self Determination Party. /ibna/