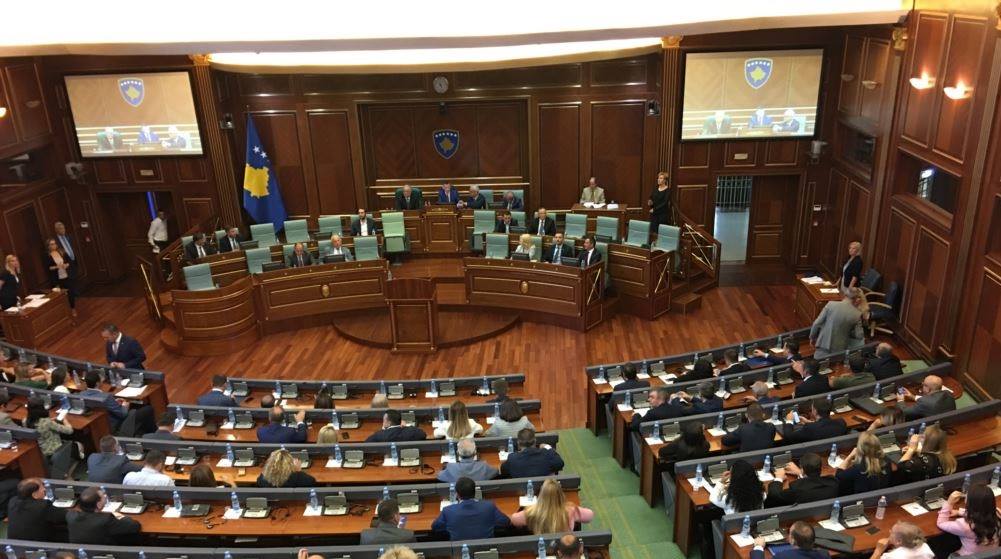 The announcement of the date of early parliamentary elections is expected after the dissolution of the Kosovo Parliament.
Kosovo's President Hashim Thaci must now announce the date of early elections, which, according to the constitution, should be held no later than 45 days after the dissolution of parliament.
But still without the date of the election, political parties have begun campaigning and electoral promises.
The leader of the Democratic Party of Kosovo, Kadri Veseli, has promised to focus on fighting corruption, poverty and improving the economic situation.
He also stressed that the new government would strengthen relations with international allies in the pursuit of a lasting solution to the dialogue with Serbia.
Leader of  Vetevendosje (VV), Albin Kurti has said that a new coalition between the LDK and the VV would be the best way to get Kosovo out of crisis.
He stressed that the new government must fight organized crime, corruption, and establish a sovereign fund and bank of Kosovo to support local businesses.
Kurti said that in Kosovo there are more important internal topics than dialogue with Serbia. According to him, in the process of dialogue, Kosovo must determine the principles and requirements towards Belgrade.
Meanwhile, outgoing Prime Minister Ramush Haradinaj has pledged to continue working to preserve Kosovo's sovereignty and advance the state in the European integration process.
The Democratic League of Kosovo has promised projects and ideas for the country's economic development, strengthening diplomacy, as well as fighting corruption and punishing persons incriminated in criminal offenses.
Since Kosovo's declaration of independence in 2008, no government has fulfilled its four-year mandate.
Since Haradinaj's resignation, the political parties have ruled in favor of the election, ruling out other options, though the constitution says the president could and has asked the winning coalition in the past to nominate a new government mandate.
Still without the announcement of new elections, the parties have been involved in a campaign to build new pre-election coalitions./ibna