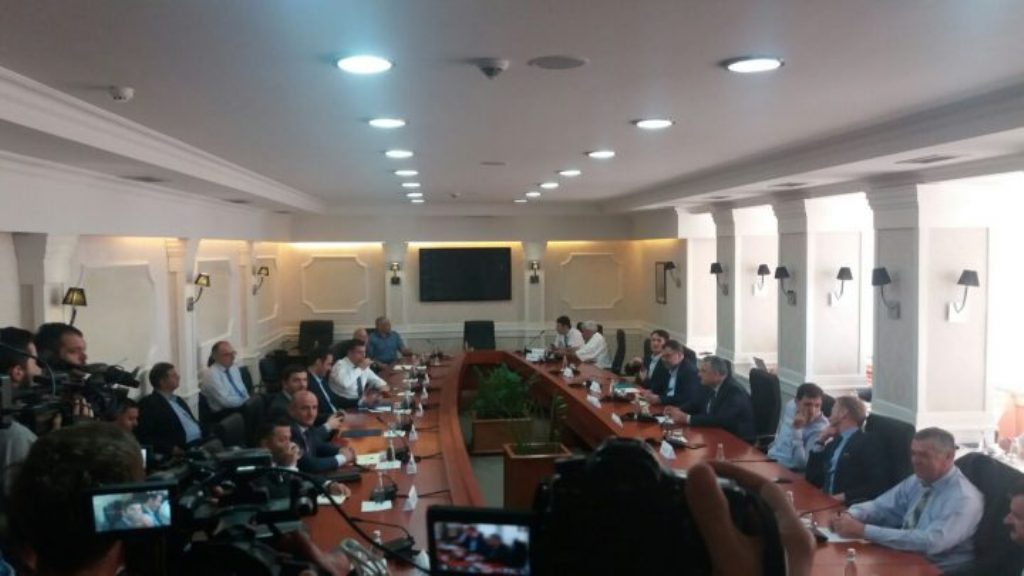 Political parties in Kosovo are looking to reach consensus on issues that concern national interests.
In a meeting held on Wednesday in Pristina, a part of the political parties were of the opinion that the early elections could be the only way to have a legitimate government in office, given that the governing coalition does not have the necessary numbers for big decisions.
The vice chairman of LDK, Agim Veliu said that the country needs internal consensus for important issues, otherwise, there should be elections.
"The current government has no legitimacy, because it only has 52 votes in parliament, but, as far as major issues are concerned, we're interested on talking to each other and finding a solution. But, if a solution is not found, then the country could head to snap elections".
Memli Krasniqi of the Democratic Party of Kosovo, said that his party is against snap polls.
"We don't think it's a good idea to head to elections now. It's important to make an electoral reform and then discuss important issues such as the normalization of relations with Serbia, the creation of the army and other major issues. All of these issues will need debate and cooperation", Krasniqi said.
Dardan Sejdiu of the Group of Independent MPs, said that none of the sides can achieve their objectives without cooperation.
"We're in a situation of paradox. We have a government which is lacking the necessary numbers and an opposition which doesn't have the numbers to overthrow the government. This is why cooperation between political parties is necessary", he said.
Meanwhile, the president of the country, Hashim Thaci said that the meeting  held between the political parties is an attempt to institutionalize the state agenda.
"Political consensus and unity are very important to the future of Kosovo, therefore I welcome the platform for dialogue between Kosovo and Serbia presented by the Prime Minister of Kosovo, Ramush Haradinaj", Kosovo's president said. /ibna/